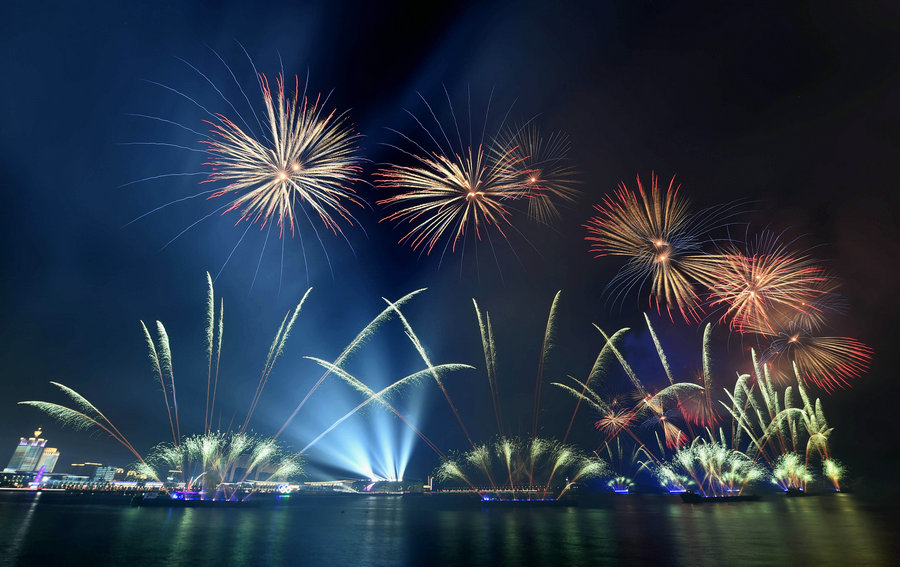 [Photo by Feng Yongbin/provided to China Daily]
Qingdao is in Shandong province, the birthplace of ancient philosopher Confucius and home to Taishan Mountain, which has great cultural and historical significance. Images of both were displayed in the gala, as well as other recognizable folk art icons.
According to Zhang, mixing traditional culture with a high-tech approach was an important part of Saturday's gala, reflecting China's rising economic and technical power.
"China not only has a long history but many modern elements, too. Today, we wanted to show the Chinese people's spirit through the show," he said, adding that he feels this combination will be a trend of large-scale shows in China.