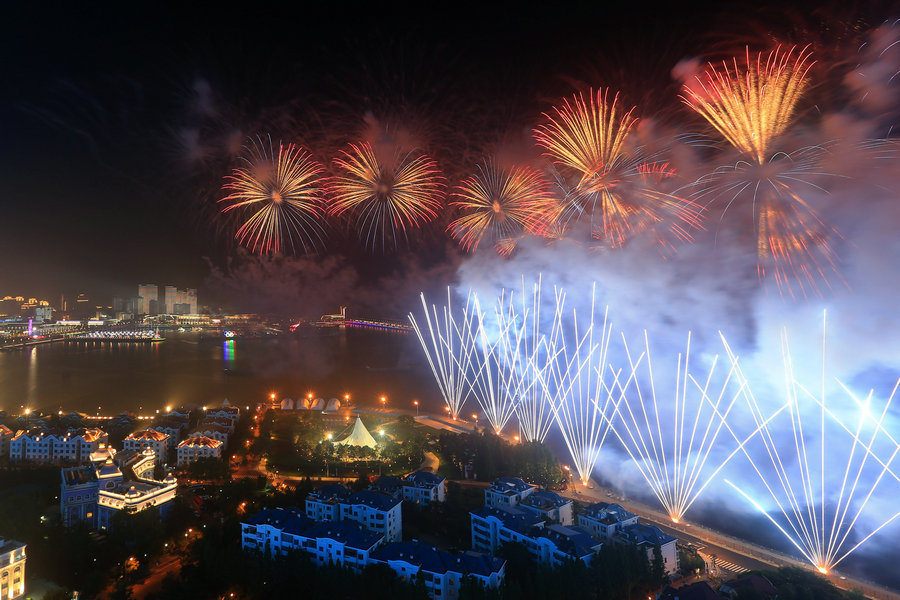 [Photo by Feng Yongbin/provided to China Daily]
Despite their rich experience, Yi said there were many difficulties in preparing for the Qingdao gala, largely due to the decision to set the stage on the sea.
He said they spent six months preparing in Beijing, but at least 80 percent of their plans had to be scrapped once they arrived on-site. This was down to the interchangeable weather on the sea, he said, adding that heavy fog had shrouded Fushan Bay and only cleared on Saturday.
"We had to prepare for the toughest of situations," Yi said.
He said he chose simple, realistic makeup and costumes over abstract designs as "natural, confident smiles are the best way to touch an audience".