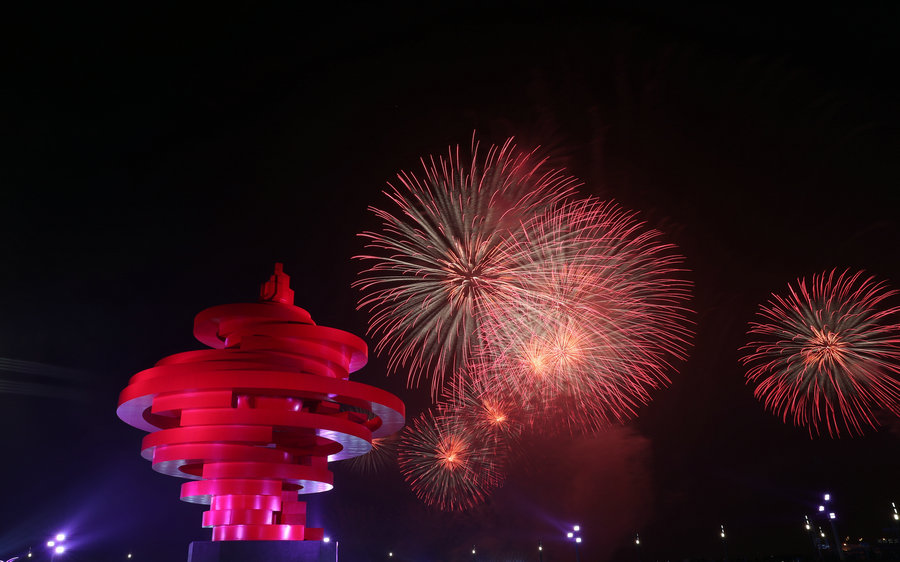 Fireworks and a light show color the Qingdao skyline during a performance to welcome leaders attending the 18th Shanghai Cooperation Organization Summit in Shandong province on Saturday. [Photo by Feng Yongbin/provided to China Daily]
"It's the first time the stage for such a gala has interacted with a city's skyline and the sea," said Zhang Yimou, the show's director. "We wanted to use the ocean to represent inclusiveness."
At one point, an "astronaut" emerged from the globe, an element Zhang said represented how China has embraced modern technology and has an open attitude to the future.
The show closed to Russian composer Tchaikovsky's Piano Concerto No 1 as fireworks lit the sky.