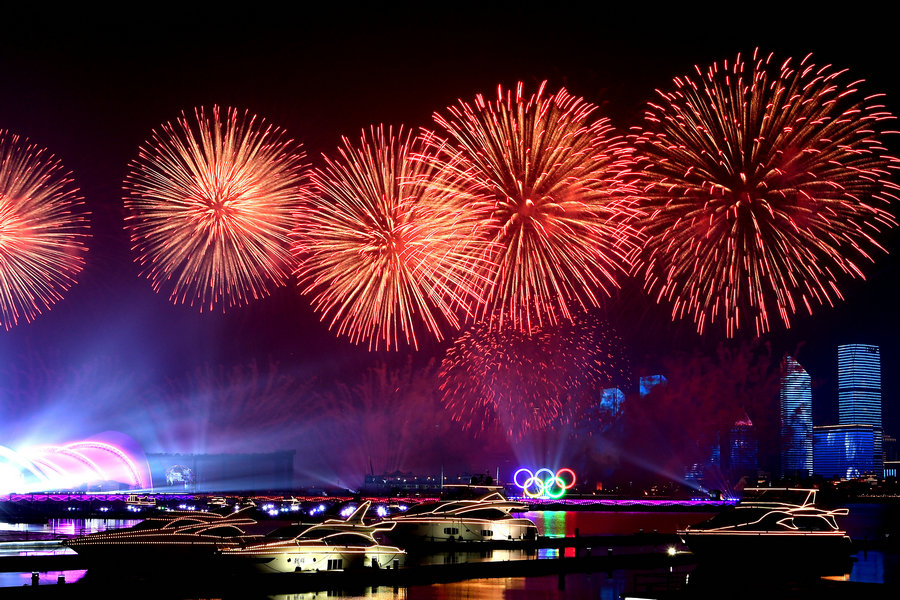 [Photo by Feng Yongbin/provided to China Daily]
Zhang planned the gala with art director Yi Ming. The duo previously collaborated on shows for the 2008 Beijing Olympics and the G20 Summit in Hangzhou, Zhejiang province, in 2016.
In February, a show they devised was performed at the closing ceremony at the Pyeongchang Winter Olympics in South Korea, with the next Games to be co-hosted by Beijing.
"Coastal cities create a dreamlike feeling," Yi said shortly before Saturday's gala. "If we do well, Qingdao will leave a great impression in the hearts of people watching at home on TV."