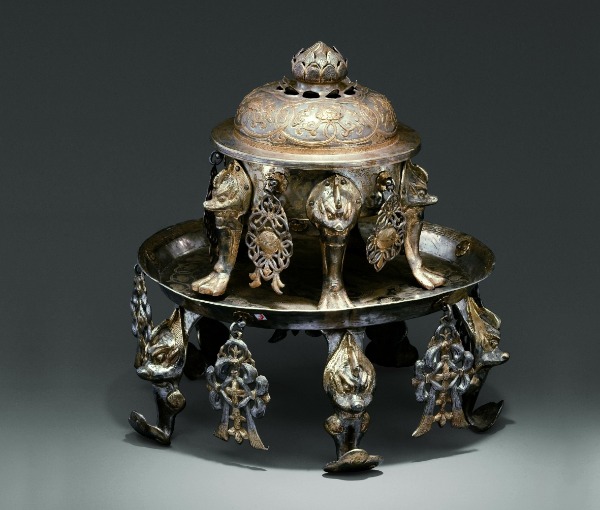 Tang Dynasty (618-907) silver incense burner.[Photo by Yu Jing/China News Service/China Daily]
Most imported spice was turned into wafts of holy smoke during religious activities in Buddhist temples, including the Famen Temple. On the other hand, part of the few remaining scent-mixing recipes dating back to that era can be found today in Buddhist writings from the same time.
The vitality of these commercial and cultural exchanges can be glimpsed from the lines of the Tang Dynasty poet Nie Yizhong (837-884): "No horse ever stops to rest/and no night spent without the sound of rolling wheels filling the ear/There are fewer grasses underfoot/than grains of dust on the clothing."
The poem is titled The Road to Chang'an, and the dust-covered men who were constantly goading their horses forward were the Sodgians, middlemen who monopolized trade on the Silk Road between the forth and the eighth centuries. (Nie was one of the more than 3,000 Tang poets of his time who visited and wrote about the sprawling Tang capital. Chang'an, covering 84 million square meters, was six times the size of Rome and seven times that of Constantinople.)