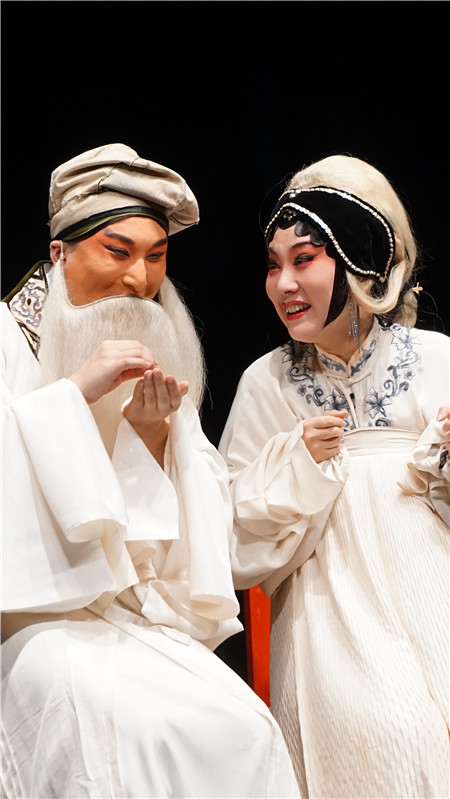 The Chairs has been adapted into a Kunqu Opera piece with the same title by director Ni Guangjin and scriptwriter Yu Xiating. [Photo provided ot China Daily]
While working on The Chairs, I couldn't help comparing the old couple to the situation of Kunqu Opera in real life. The old art form, like the old couple, is lonely and trying hard to connect with the contemporary world. "The old art communicates energy, not just words. What the audiences, especially the young generation, need is to learn to appreciate its beauty."
After its premiere in Japan, The Chairs directed by Ni was staged in Beijing, Shanghai and toured internationally, including Russia, Japan and Albania.
According to Yu Xiating, a scriptwriter of the Shanghai Kunqu Opera Troupe who adapted The Chairs for Kunqu Opera, the show in Japan was the first time that the Shanghai Kunqu Opera Troupe had performed at such a venue.
"It was a village isolated from the outside world. We spent 10 days there. We watched lots of plays.
"Many theater lovers and students from all around the world were there. We learned to concentrate. It was all about theater."
If you go
The Chairs
7:30 pm, April 27 and 28, Tianqiao Performing Arts Center