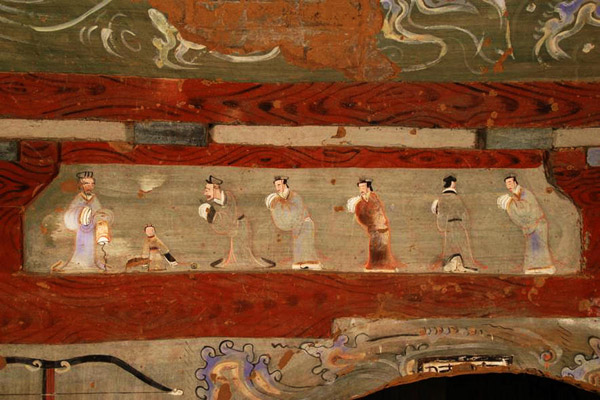 A mural unearthed from a tomb in Yulin county, Northwest China's Shaanxi province depicts Confucius greeting his master. [Photo/Chinaculture.org]
Painting exhibition opens window into Han culture

For most people interested in the Han Dynasty (206 BC-220 AD), an era known in Chinese history for its prosperity and inclusiveness, historical records and literary works offer insights.
Now, the Chinese Han Painting Exhibition at the Beijing Shanshui Art Museum can satiate their curiosity. It displays 587 pieces of Han painting rubbings provided by the country's 29 museums and institutions.
Learn more here.
If you go:
10 am - 5 pm, through April 9. Riverside Art Museum, Hongyan East Road, Chaoyang district. 010-8738-2312.
Tickets: 20 yuan (half price for students and children)