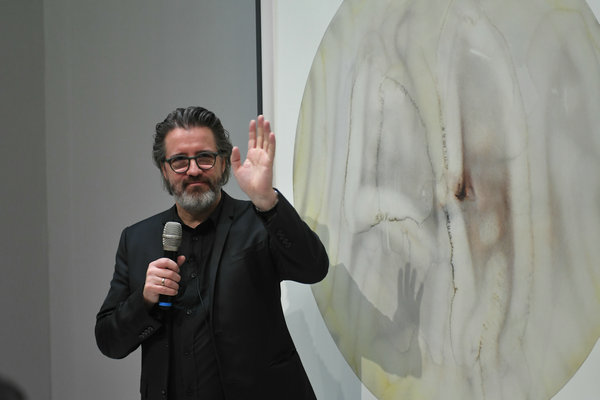 Olafur Eliasson, an Icelandic-Danish artist, is presenting more than 30 immersive installations, sculptures and paintings at the Red Brick Art Museum in Beijing. [Photo provided to China Daily]
Eliasson was born in Copenhagen and spent his holidays with family in Iceland in his teenage years, when he watched the northern lights, glaciers and polar days and nights.
Lots of his work focuses on natural elements, exploring people's relationship with nature. He says his artworks are a kind of amplifier of nature to allow people to feel it in a detailed way.
"Lights, water-we always take these things for granted. My works allow people to reconsider their relationship with the world.
"When I was a child, I thought the world would look after me. But now I understand that I have to look after the world, which is being ruined by us," says Eliasson, adding that he cares about climate change.
Yan Shijie, founder of the Red Brick Art Museum and a collector of Eliasson's artworks, says the artist cares about the environment and problems facing humans.