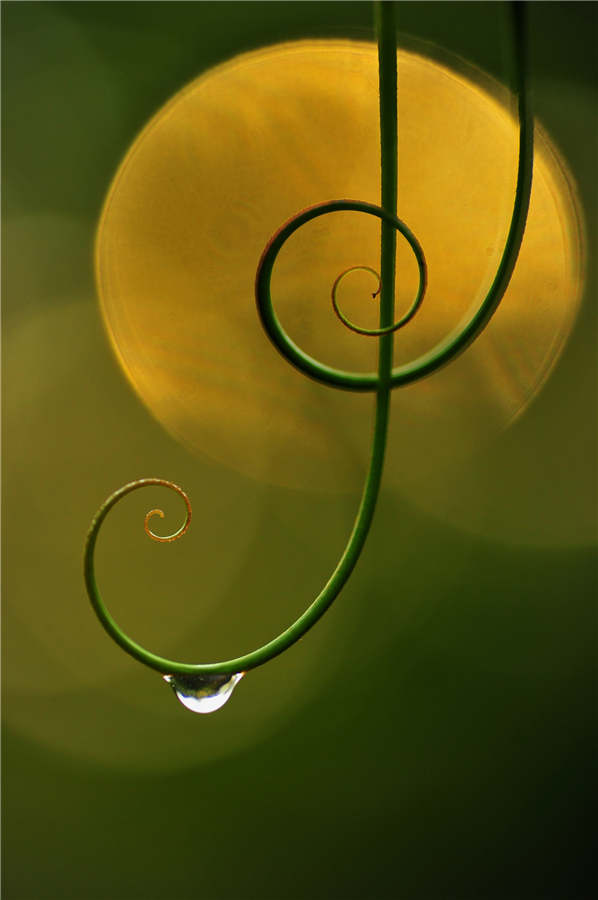 Yuan Minghui's award-winning photographs help people get up close and personal with the tiny insects. [Photo provided to China Daily]
In October, Yuan published his first book, Fairy Tales of Microcosmic World, in Chinese, which presents about 160 of his photos, including all his award-winning ones. It took him a year to select the photos and write descriptions for each one of them.
Whether it is the camera, its aperture, the shutter speed or light sensitivity, Yuan says he wants to help other photographers understand the various factors behind shooting that perfect image. At the same time, he wants them to know that he is just using a "normal camera and lens, without anything fancy".
That is also because knowing how to use the equipment properly will not guarantee a good shot-the key is one's "feeling of nature", he says.
Yuan is justifiably proud of his international achievements.
"I hope more Chinese photographers are able to shine through the contests and show the natural beauty of China."
Yuan says he will stay steeped in nature because that helps him find his "inner peace".
"The images can help protect the natural environment. It's not only a respect for life, but also a return to human nature."