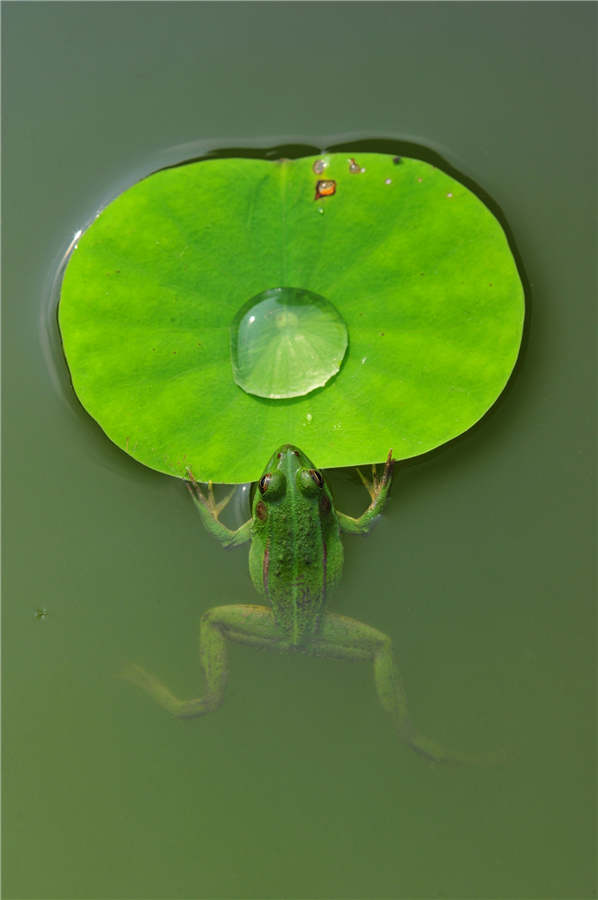 Yuan Minghui's award-winning photographs help people get up close and personal with the tiny insects. [Photo provided to China Daily]
At a ceremony for the award, Yuan met his idol, acclaimed Dutch nature photographer Frans Lanting.
When Yuan showed Lanting his winning photo, the Dutchman said to him with a thumbs-up: "You are shooting better than me."
Yuan's photo is part of the permanent collection at the British Natural History Museum.
The photographer also likes what he calls the "simple style" of Chinese ink master Qi Baishi (1864-1957), who inspires him to combine Chinese painting with his own work.
At the end of 2015, Yuan became a professional photographer and started to teach at Wild China Film, a Beijing-based NGO founded by Xi Zhinong that aims to record and protect the country's endangered flora and fauna.
Xi believes the mission of wildlife photographers is to record the beauty and trauma of nature. To that effect, he sees artistry in Yuan's photos-his shot of a frog sitting on a water lily looks like the creature is wearing a little red bow tie.
"What's more valuable is that Yuan's work is not shot in untraversed valleys, but around his home," says Xi, adding that "the magic of nature happens around us and all you need to do is to find it".