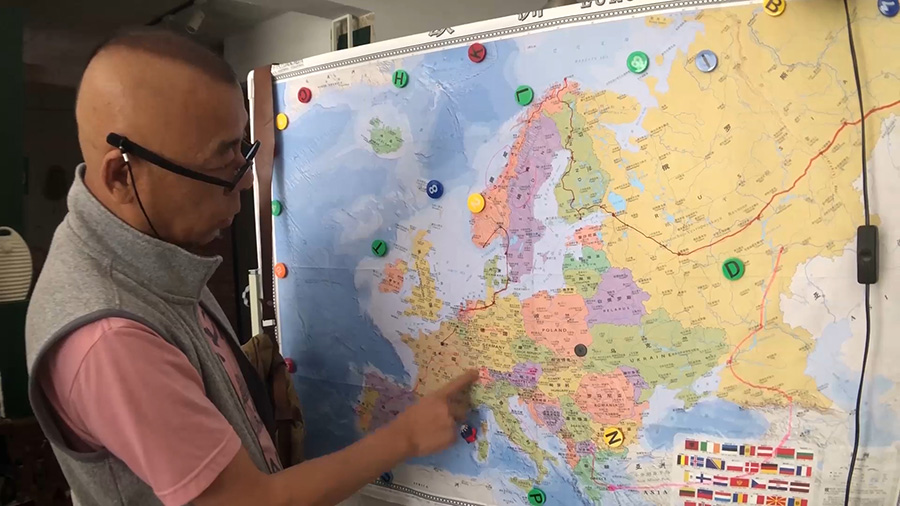 Hao Wei is planning his self-driving tour route. [Photo provided to chinadaily.com.cn]
On Saturday, Hao Wei and his wife began their self-driving tour to Europe from Changchun, capital of Jilin province.
"My first job was as a photographer in a foreign trading company, which provided me the chance to experience western culture and lifestyle," said the 60-year-old retired business man. "At that time, I had the dream of going around the world."
In the past 17 years, Hao and his wife have travelled to almost every corner in China and been to more than 20 countries.
Three years ago, they bought a mobile home and began to plan their self-driving tour during which they would visit nearly 30 countries, including Russia, Finland, Sweden and German.
"We have made full preparations for the trip," he said. "May be the trip will be full of challenges, but I believe it would be an enjoyable and unforgettable one."