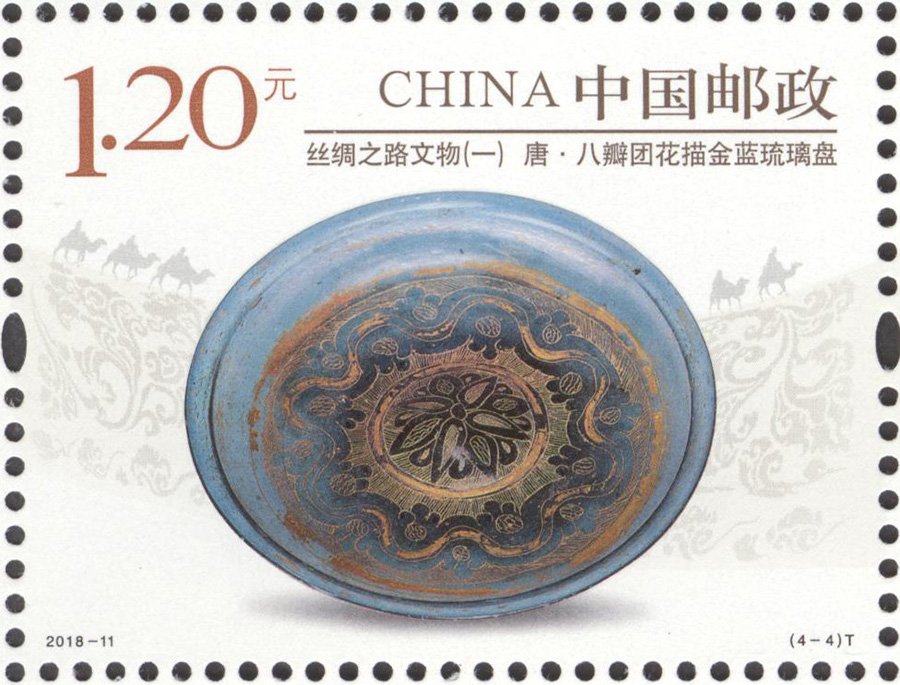 [Photo provided to China Daily]
The trade and exchange boom along the Silk Road greatly enriched the development of Chinese cultural objects. Four such artifacts excavated in Shaanxi province, the starting point of the ancient Silk Road, will be featured in a new set of stamps issued by China Post on May 19.
The set, "Cultural Relics of Silk Road", contains four stamps, each with a face price of 1.2 yuan (19 cents).
It includes two objects dated to the Han Dynasty (206 BC-220 AD), when the Silk Road began to develop. One is a gilded bronze silkworm, found in 1984 and now in the collection at Shaanxi History Museum in Xi'an; another is a gilded bronze horse, believed to be modeled after the precious Hanxue Baoma, a Turkmen breed transported to China through the Silk Road.
Another two objects are from the Tang Dynasty (618-907) when exchanges along the Silk Road came to a peak. One is an agate cup in the shape of an animal's head, which provides reference to the studies of ancient handicrafts being introduced to China during the Tang era. The other is a glass plate showing the influence of Islamic art; it is now in the collection of the Famen Temple Museum.