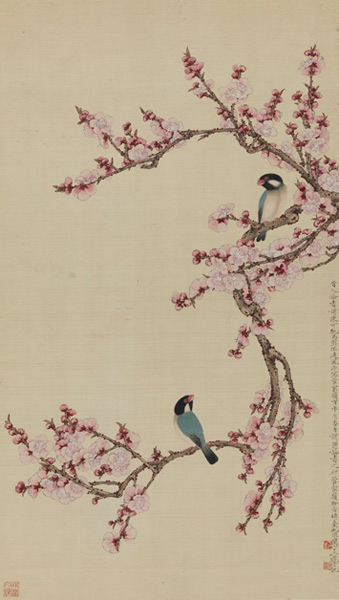 A painting on display. [Photo/namoc.org]
An exhibition entitled Blooming Flowers in Flourishing Age – Exhibition of Elaborate Bird-and-Flower Paintings kicked off at the National Art Museum of China in Beijing on Thursday.
More than 100 elaborate bird-and-flower paintings collected by the museum are on display in three parts, on the basis of the ages. The first part features bird-and-flower paintings from the Song, Ming, Yuan and Qing dynasties, while the second and third parts have representative works by modern and contemporary painters.
Learn more here.
If you go:
9 am - 5 pm, through March 4. National Museum of China, 16 East Chang'an Avenue, Dongcheng district. 010-6511-6188.
Ticket: Free