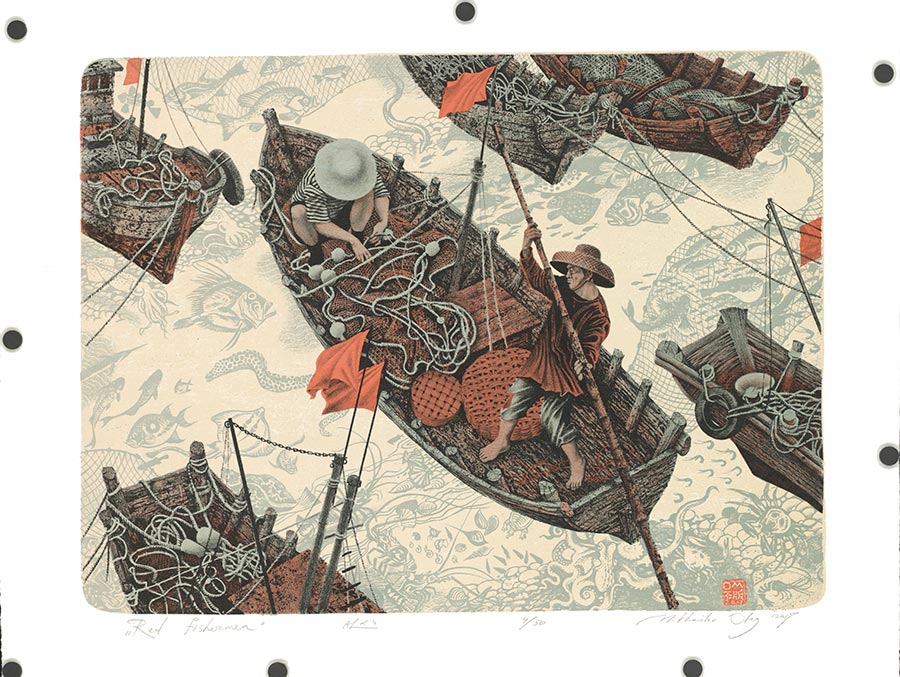 Red Fishermen, Oleg Mikhailov. [Photo provided to China Daily]
Artists from 50 nations showcase prints in Beijing
Printmaking, an important part of traditional Chinese art since the Han Dynasty (202 BC-AD 220), reached a peak in the Ming (1368-1644) and Qing (1644-1911) dynasties.
Now, an International Print Invitation Exhibition in Beijing features around 50 artists from countries involved in China's Belt and Road Initiative.
Get a sneak peek here.
If you go:
10 am - 6 pm, through March 8. Today Art Museum, Building 4, Apple Community, 32 Baiziwan Road, Chaoyang district. 010-5876-0600.