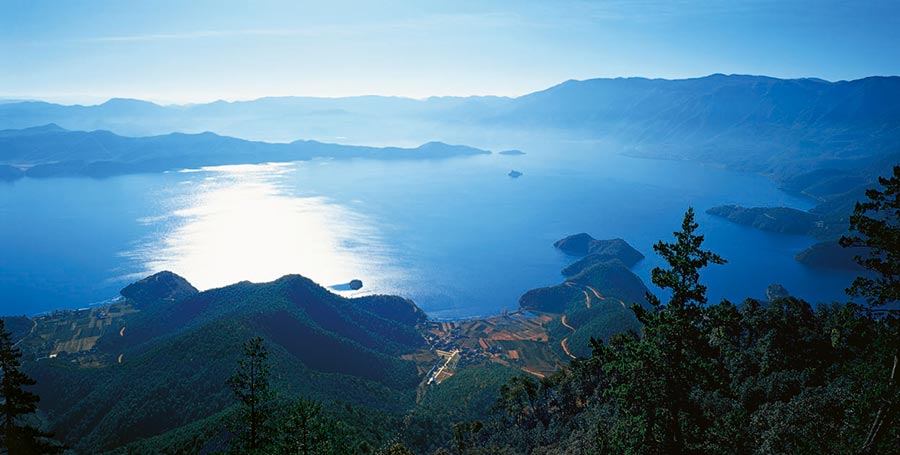 Lugu Lake [Photo/Courtesy of In Search of the Forgotten Kingdom]
One of our first stops along the road, Gemu Goddess Mountain looms 1,000 meters above the northeast peninsula of the calm lake, watching over the Mosuo children playing on its shoreline. Already thinking about saving our legs, rather than climbing the mountain we joined the easy-riders enjoying the vistas by cable car. The peak harbours Goddess Cave with its bizarrely shaped stone stalactites and an image of the white goddess.
The myths of the Gemu goddess make it very clear that she has many lovers. In one story, a mountain spirit found Gemu occupied with a love rival and rode away, but on hearing the horse's neigh Gemu realized the situation and gave pursuit. It was too late, however, because she saw only a large hoof print at the foot of the mountain, which made her tearful. The male spirit, touched by such celestial emotion, threw a few pearls into the lake, which then became an island.