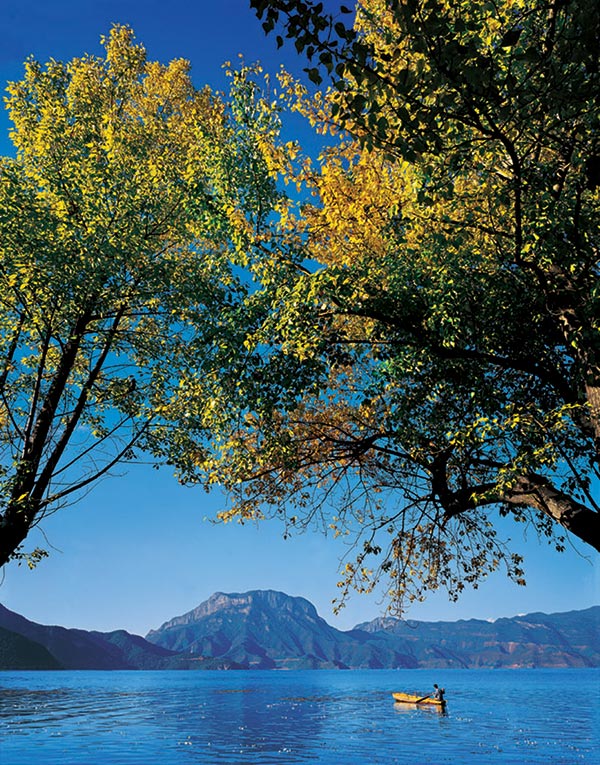 Inseparable from the lake's modish mystique is the much-misrepresented matriarchal culture of the Muso people who live on its shores. [Photo/Courtesy of In Search of the Forgotten Kingdom]
The village makes a big deal of its Mosuo dance displays, which turned out to be good humoured community affairs. I linked arms with a Mosuo woman, who towered over me, and I would have liked to have asked her about how she saw her future at Lugu Lake. Apparently, as the young generation increasingly leave their clans to work in Mosuo tourist sites and distant cities, some have been marrying Han Chinese to start families. However the language barrier (and no doubt my repetitive line in shallow questions) limited our chance for conversation.
The Lugu Lake scenic area has many villages and there are several different ways to explore them but we decided to hire bikes. If you have good physical stamina it is supposedly possible to cycle around the lake in one day, but two days seemed more manageable for us. Indeed, the first section of the Mosuo Road from Zhaojia Bay via Luowa to Wuzhiluo has steep sections and within an hour we were wistfully imagining the rumoured sightseeing bus.