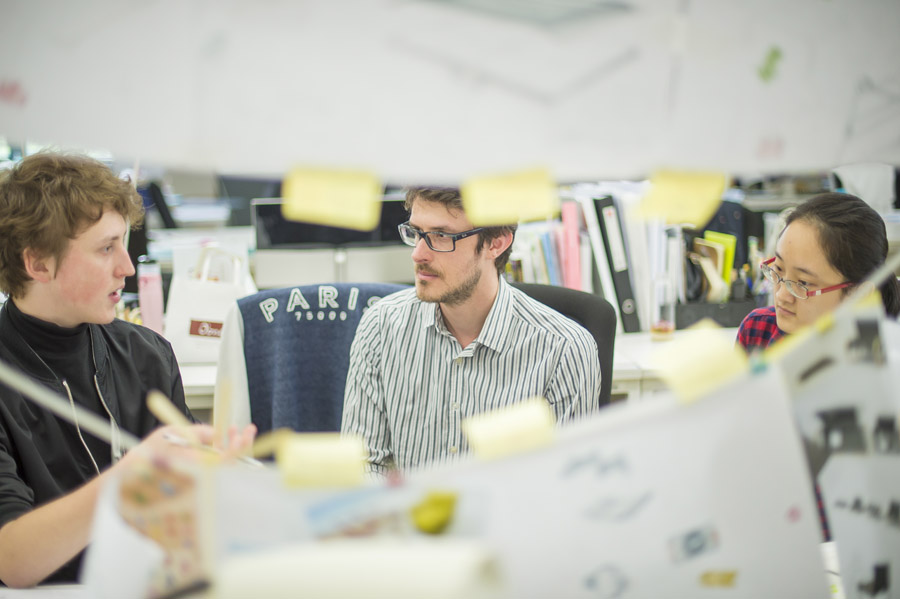 International students interact with teachers and classmates after lessons at the University of Nottingham Ningbo China. [Photo provided to China Daily]
Bridging the gap
Moving to a foreign country to study without understanding its language and culture can be challenging and risky. The impact can be significant for both students and the countries involved.
Libyan student Abdullah Almiqasbi enrolled at the University of Nottingham Ningbo China at age 17. Almiqasbi still remembers that, without basic Chinese language proficiency, the difficulties and frustrations he encountered in his daily life, such as navigating the city, shopping and seeing a doctor, were significant.
"It's like being born in China, and all of a sudden you're 17. It's not fun," he says.
Almiqasbi is one of the few Libyan students studying in China. "China may not seem like a desirable destination for Libyans to go abroad and study," he says. "I figured I could shed some light on a lot of different issues for Libyans to understand them better."
In his four years of study, Almiqasbi managed to set aside some time to visit cities across the country. Apart from learning on campus, he also became involved in various extracurricular activities to learn more about China.
His experience has helped debunk the many presumptions and stereotypes about China that he had picked up back home.
"I feel like my understanding of China now is much better and wider. It's more well-rounded and comprehensive than it was four years ago."
Early this year, Almiqasbi was admitted to the Schwarzman Scholars program, a prestigious one-year master's degree at Tsinghua University in Beijing. He majors in global affairs and public policy with an emphasis on China.
He aspires to work for the United Nations Development Programme in social development and public policies. Meanwhile, he sees huge potential for collaboration between Libya and China in different areas.
"Coming from a developing nation, I figured that learning from the Chinese experience would boost a lot of my chances when it comes to employment," he says. "I could probably take back things and try to implement them back home."
Christiane Herr, associate professor of architecture at Xi'an Jiaotong-Liverpool University, believes students who enter joint-venture universities help to establish links between China and the rest of the world.
"Many students come here and study about China. A lot of them take a little bit of China with them when they go back," she says. "I think that's the valuable part. The students become bridges; colleges make the bridges possible."