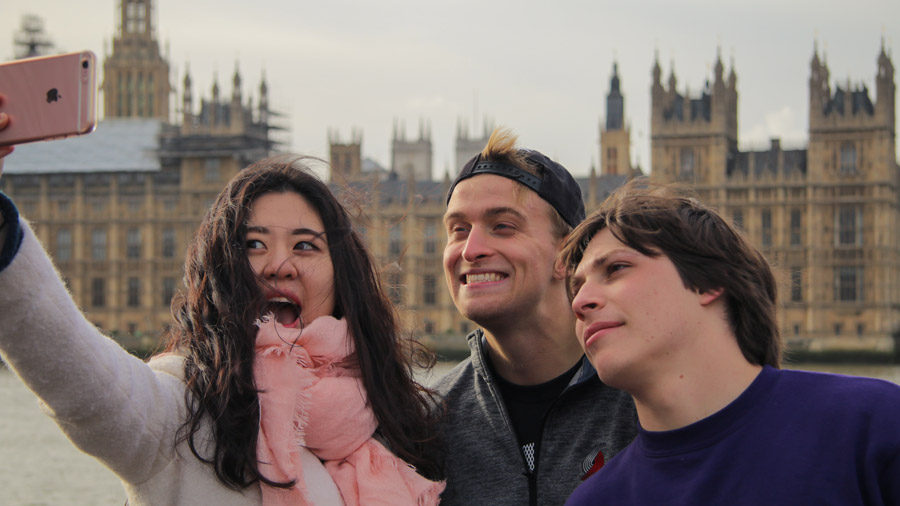 International students tour together and perform onstage at New York University Shanghai. [Photo provided to China Daily]
Global community
Studies have shown that most learning happens outside of the classroom, such as personal interactions among students. To that effect, students who attend joint universities can learn from peers across the globe and the resources they can tap is also at a global level.
In Xi'an Jiaotong-Liverpool University, there are currently about 700 international students from 50 countries and regions, and the number is expected to grow to 2,000 to 3,000 in the near future.
When Indonesian student Mutia Hanifah first enrolled in the Sino-foreign joint-venture university, she was amazed by the diverse student body on campus. She quickly made friends with international students from countries including the UK, South Korea, Italy and Zimbabwe.
"It's quite surprising to have friends from all over the world," says the 20-year-old applied chemistry sophomore. "I had never imagined that before."
When the students meet, they exchange ideas and get to know one another's habits, religion and culture. "Adapting to different cultures is a bit challenging, but it's fun," she says.
Similarly, faculty members are generally very diverse. About 80 percent of the university's faculty are international members. Chen Bing, associate professor of urban planning and design, says he has colleagues from nine different countries in his department.
"It's like a United Nations," Chen says, adding that such a diverse environment opens students' minds. "This will also be the world after they graduate. They need to know this is a very international world."
Studying at Xi'an Jiaotong-Liverpool University has broadened Hanifah's horizon. She has changed her mind about returning home after graduation and plans to head to the West to further her studies.