Bulgaria Embassy press officer, Denitza Hristova Cherneva
I would just like to personally express my sincere appreciation to your hospitality and your organization about the trip. So thank you once again.
Algeria Embassy attache, Ammar Benkirat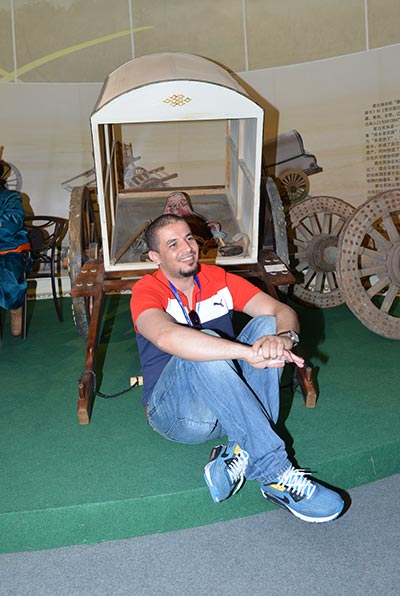 Algeria Embassy attache Ammar Benkirat. [Photo/chinadaily.com.cn]
I would also like to express my warm thanks to all my friends here. And we appreciate this kind invitation to participate in this amazing tour of your lovely and beautiful city. We highly appreciate the hard work made by all of you here today. And also, as diplomats, we work to and for this idea of people's relationships and exchanges. Because we believe that country to country, this partnership, this relationship, and the most important aspect is people exchange. And I'd like to suggest something for the future, because I'm going back to Jamaica after this trip. I'd like to make this suggestion. As you know, you shared everything that you have here with us, so we would like to share part of us with you. I'll make it very simple: we can spend more time with families here, and we can cook some dishes just to share with families and enjoy a simple and friendly life. Second point, or suggestion, we would like to mark our visit of this institute, maybe, in the future, by amending some events. And our friendship will remain with us as long as we will live, as long as this will live. Thank you.