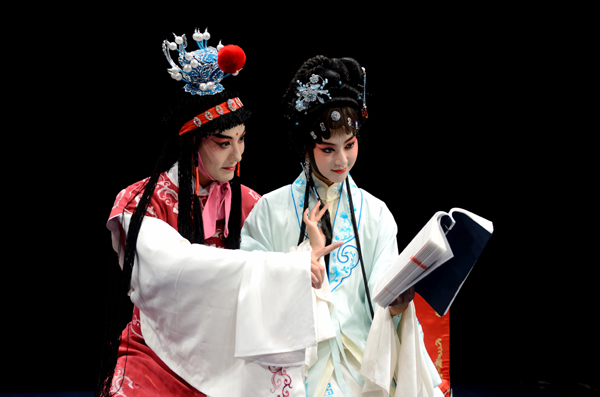 A moment from the Kunqu opera, Dream of the Red Chamber.[Photo/Jiangsu.com.cn]
The Kunqu film, Dream of the Red Chamber, which won three individual awards at the Monaco International Film Festival, is a good example of this.
Based on the classical and well-received romantic story, Dream of the Red Chamber, the play has splendidly written lines. And the use of the Kunqu music and fancy costumes in typical Kunqu style adds brilliance to splendor.
"The 600 year-old Kunqu opera is revived through a storyline that's been popular for more than 200 years, which is quite stunning," said Zeudi Araya Cristaldi, president of the Monaco awards jury,
"Kunqu opera could thrive, but not necessarily in only one direction," says Cai Lujun, who performed Kunqu opera for 17 years. According to Cai, to be performed on today's stage, it has to have modern appeal.
"Only when people are interested in it, will they come to see it, and more people might want to learn it," Cai says.