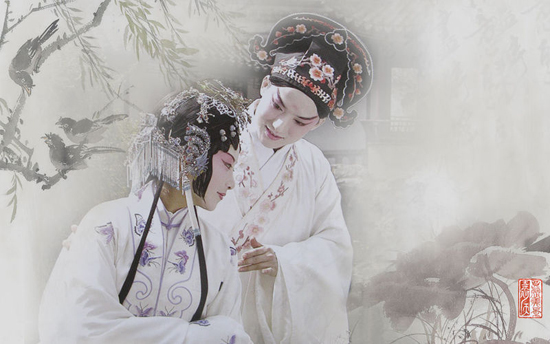 Poster of Kunqu opera Peony Pavilion.[Photo/Haixia.edu.cn]
Kunqu, one of the earliest genres of drama in China, finds itself in a dilemma as it tries to reinvigorate interest in it in contemporary China.
On the one hand, it is expected to retain its originality as a Masterpiece of Oral and Intangible Heritage of Humanity; on the other hand, it is supposed to be infused with more modern elements to revive itself as a form of performing art.
Many people find it hard to relate to the refined romantic temperament of traditional Chinese literati often seen in Kunqu opera, and this prevents it from growing,
The shrinking repertoire of Kunqu opera masters is a problem too. In the 1930s, for example, masters like Zhang Jiqing could perform about 300 plays, as for today's new generation of masters, the number dropped to less than 100.