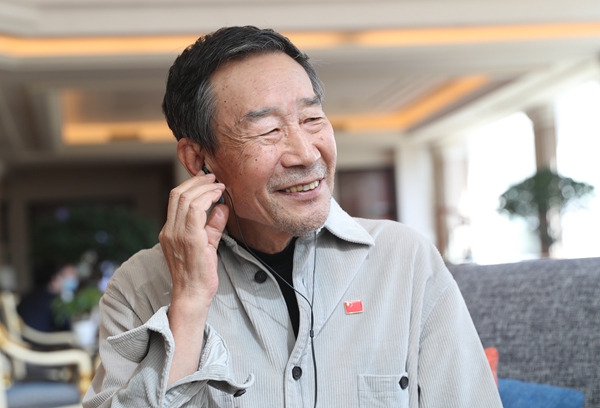 Whether it's the story of a modern-day photographer, an ancient warrior or the life of a Party hero, highly decorated actor Li Xuejian continues to promote Chinese culture and values through his on-screen performances, Xu Fan reports.
On March 8, the International Women's Day, in 1975, Li Xuejian, then serving as a soldier of the Chinese rocket force stationed in Southwest China's Yunnan province, had a special gift for his mother.
He sent a telegram, with the message containing merely one sentence, "Mom, I have just officially joined the Communist Party of China."
Nearly half a century on, Li, now widely regarded as one of the most influential stars of his era and the recipient of more than 30 acting awards, still clearly remembers most details of that day, ranging from how he took the Party admission oath in a shabby room to murmuring the uplifting song The Internationale with the track played on a small radio.
Wrapped up in a faded jacket with a badge of China's national flag, Li recently talked to China Daily in a hotel near his home in Huilongguan area in northern Beijing.