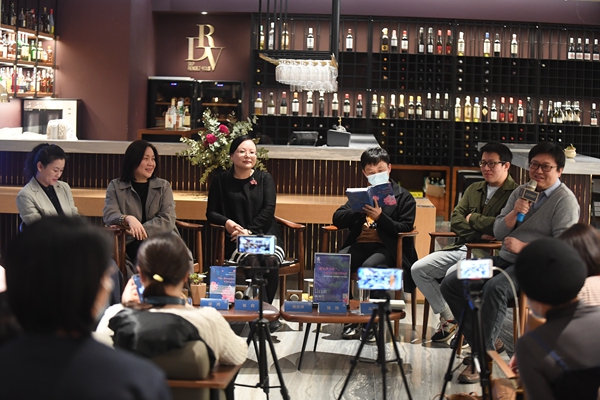 New literary collections reflect contemporary approaches female writers adopt in their works, Yang Yang reports.
The golden age for women in Chinese literature has arrived. Over the last year, there has been an increase in the publication of women's literary works. Readers can find anthologies of short stories by Chinese women, special issues of literature magazines devoted to essays by Chinese women, and seasonal reading lists on stories by women both online and in bookstores, along with seminars and dialogues discussing their work.
In celebration of International Women's Day in March, two anthologies of stories by women were published. Both collections were edited by Zhang Li, a Chinese literature professor with Beijing Normal University.
One is An Anthology of Short Stories by Chinese Women in 2020, and the other one The Beautiful Changes, is a collection of novellas, short stories, nonfiction and poems by women as well as a manuscript of a dialogue between two female literary professors discussing Chinese feminist writings and gender culture of the past 40 years.
"Over the last century, Chinese literature keeps on changing, and both the spiritual temperament and looks of women have changed greatly-either in literary works or in reality," writes Zhang in the preface of The Beautiful Changes. The title is inspired by the poem of the same title by poet Richard Wilbur. "The standards that define women's beauty and great women's writing have also gradually changed."
In Zhang's 2019 analysis of the gender awareness of writers, she found that Chinese women's literary works have been associated with their personal experiences, especially sex, or described as middle-class since the 1990s. So nowadays, many female writers have been trying to shun the tag of feminist writer.
However, Zhang says she has seen a change since last year's special issue on new women's writing in the magazine, October. Now more female writers are willing to wear the feminist tag during media events organized by publishing houses.
"Lately you can see that more female writers talk about their creations as women at ease in the media," she says.