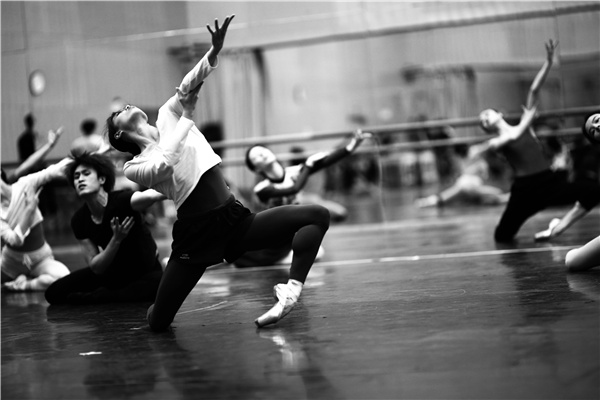 New production by Suzhou company highlighting inspirational bravery will mark Party centenary
The story of Ding Xiang, a martyr who died at the age of 22 during the War of Resistance against Japanese Aggression (1931-45), has been adapted into a ballet. The Suzhou Ballet Theatre will mark the 100th anniversary of the founding of Communist Party of China and pay tribute to the martyrs with the production, My Name is Ding Xiang. It will premier at the grand theater of Suzhou Culture and Arts Center in Suzhou, Jiangsu province, on June 11 and will run through June 13.
Ding, whose real name was Bai Dingxiang, was born in 1910 in Suzhou. She was abandoned by her parents and was adopted by a missionary in Suzhou. In 1930, she joined the Communist Party of China and two years later, she married her classmate, Le Yuhong, who was also a Party member. In 1932, five months after they got married, Ding was arrested during a trip to Beijing to perform a secret task. In December that year, she was killed at the age of 22. Her husband didn't remarry until 1952.
The 90-minute ballet is choreographed and directed by Chinese award-winning dancer-choreographer Wang Yabin. She is known for her choreographic pieces, including Moon Opera, that premiered at the National Centre for the Performing Arts in Beijing in 2015 and was adapted from a novel of the same title by Chinese author Bi Feiyu.