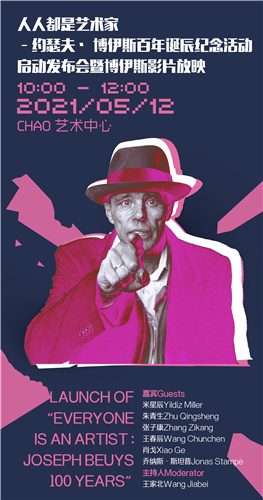 A ceremony marking the centenary of the birth of Joseph Beuys was held at the Chao Art Center in Beijing on May 12 to pay tribute to the artist who profoundly changed contemporary art.
In keeping with his manifesto that "everyone is an artist", Beuys not only reshaped the definition of "art", but also expanded the definition of "artist".
He regarded the modern world as a huge work of art, and his artistic ideas influenced the future face of art, society and education.
This art project, which will run until May 12, 2022, is co-curated by Jonas Stampe and Ge Xiao, with Jiabei Wang and Hejun Cai as project directors.
At the event, which also celebrated the 50th anniversary of the establishment of diplomatic relations between China and Germany, guests discussed Joseph Beuys's great influence in the world and in China.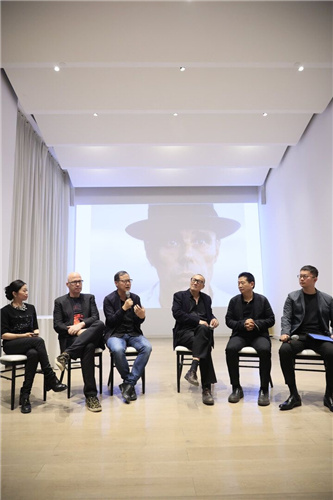 In the future, a series of exhibitions, forums, lectures, film screenings and more collaboration with art institutions will be available in Beijing, Shanghai, Hangzhou, Chongqing, Changsha, Shenzhen and other Chinese cities.
A major commemorative exhibition at the Museum of Contemporary Art Shanghai in early 2022 and at the Central Academy of Fine Arts Museum in March 2022 will be the highlights of the whole project.
In the Chinese art circle, Beuys, as a kind of social spirit and unique art form, has been widely discussed and quoted for a long time.