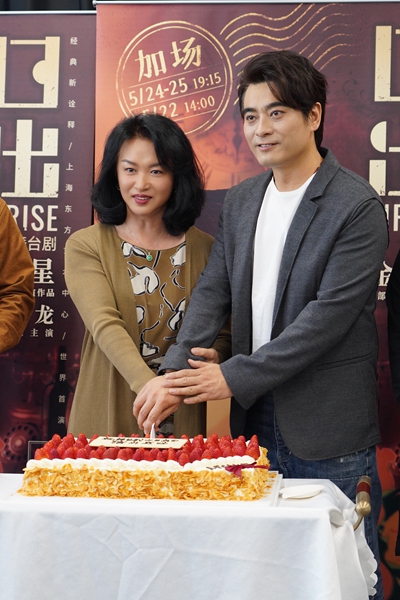 Letting passion lead the way, famous Chinese TV personality Jin Xing is set to return to the theater stage, Zhang Kun reports in Shanghai.
A renowned modern dancer, TV talk show hostess and dance company founder, Jin Xing will take the theater stage in May and star in a new production of the modern Chinese play Sunrise.
The play, which is also directed by Jin, will premiere at the Shanghai Oriental Art Center on May 20.
Presale tickets to the four originally planned shows were sold out just weeks after the announcement of the production on March 28. SHOAC then decided to add three more shows.
Following these seven performances in Shanghai from May 20 to 25, Sunrise will kick off its China tour in the latter half of the year, though the actual schedule has yet to be announced.