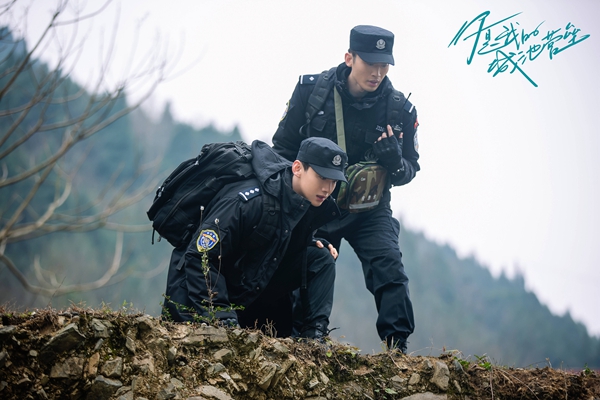 TV series highlights bravery, dedication and humanity of those called on to serve, Wang Ru reports.
A desperate situation. A life on the line. Every second counts. A girl mistakenly drinks insecticide and is rushed to hospital. She needs a large amount of atropine for disintoxication, but the medicine is stored only in small doses. As a result, medical workers at the hospital have to open several thousand small bottles of the medicine using only their hands in one night to save the girl.
The story is adapted from a true case that happened in the First Affiliated Hospital of Shantou University Medical College in 2017, and was shown in the 40-episode TV series You Are My Hero. It began to run on online streaming platforms Tencent Video, Youku and iQiyi on March 11, and has achieved 8.0 points out of 10 on China's popular review site Douban.
Adapted from a namesake online novel, the production stars Bai Jingting and Ma Sichun, and tells the romantic story between doctor Mi Ka and police officer Xing Kelei. It elaborates on how they fall in love with each other while fulfilling their duties.
"People generally believe doctors and police are professional, courageous, and shoulder social responsibilities. But when they take off their white coat and police uniform, they are ordinary people who have various feelings just like you and me. They may feel confused and nervous when facing setbacks, and they need time to be more mature," says Fang Ying, general producer of the series.