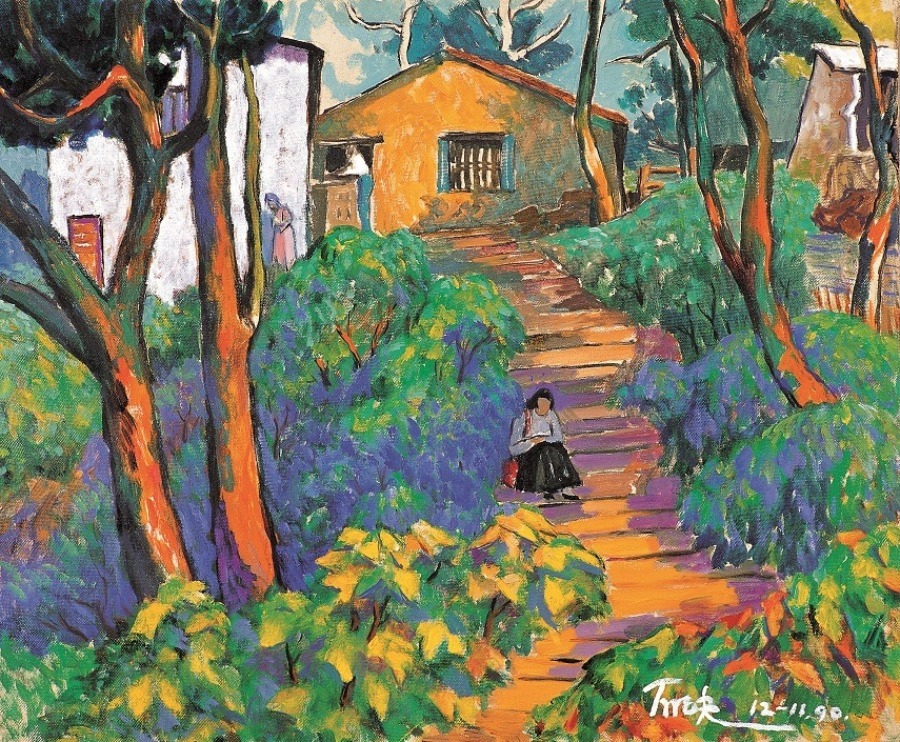 Although experiencing many toils and hardships, late oil painter Ding Tianque didn't lose faith. He remained passionate about art no matter what, as one can see in his works featuring rhythmic strokes and a vibrant palette.
A retrospective exhibition of Ding, now on at Beijing's Ici Labas gallery, shows a selection of his still lifes, landscapes and portraits. The show runs until Aug 22.
Ding enrolled at the famed China Academy of Art in Hangzhou, Zhejiang province in 1935. His mentors included Wu Dayu, one of the first Chinese artists studying in France in the early 20th century. Among his schoolmates there were noted artists such as Zao Wou-ki, Chu Teh-chun and Wu Guanzhong.
Ding's oeuvre shows an admiration for life and beauty, reflecting an extensive cultural acumen, and a rich spiritual world which helped the artist overcome difficulties.