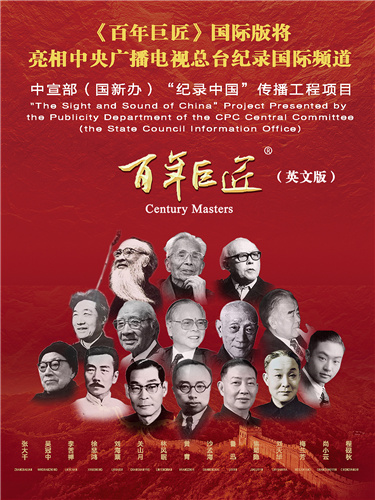 The international version of the docuseries Century Masters will be available on the CGTN Documentary Channel starting at 7 pm on March 3, airing one episode every night for 15 consecutive days.
The documentary, hosted and directed by three-time Emmy winner Bill Einreinhofer, is China's first biographical documentary focusing on masters in 20th century art and culture. Its promotional video is created by a world-class team, including Nobel laureate Mo Yan as chief scriptwriter and renowned filmmaker Zhang Yimou as director in chief.
Taking 10 years to film the life stories of 100 figures, Century Masters selected 15 masters, covered over 15 episodes, to help overseas audiences understand the history of China's literature and art from a hundred years ago.
The international edition has so far featured 15 art giants in 15 episodes, each 52 minutes long. The first season told the stories of 10 masters, including Mei Lanfang, Zhang Daqian, Cheng Yanqiu, Xu Beihong and Lu Xun – translated into 8 languages such as English, French, Russian, Spanish, Arabic, Korean, Japanese and Portuguese.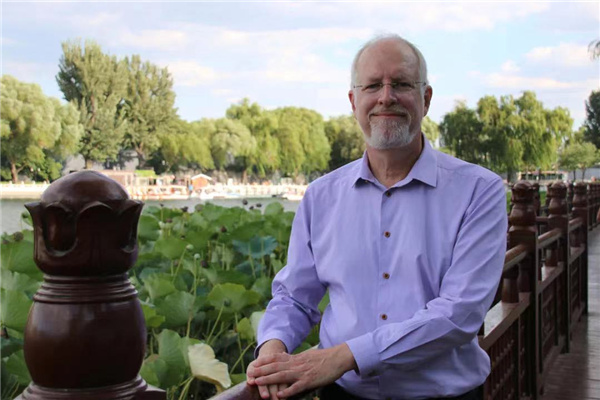 The second season, featuring Guan Shanyue, Huang Wei, Li Kuchan, Shang Xiaoyun, Wu Guanzhong, has been translated into English, French, Russian, Spanish and Arabic.
As Bill Einreinhofer said, "These documentaries will be shot from an objective perspective. They will tell the world about the status of China's literary and artistic field in the 20th century through international experts and scholars, and present the masters as real living people so the world can see the changes happening in China."
The first and second seasons will air on CGTN Documentary Channel from March 3 to 17 at 7pm every night, one episode per day. In addition, viewers can also watch it on the CGTN app and website. Other translated languages will also be broadcast on various platforms.
The international edition of Century Masters has been included as a production of The Sight and Sound of China – a project presented by the Publicity Department of the CPC Central Committee (the State Council Information Office).