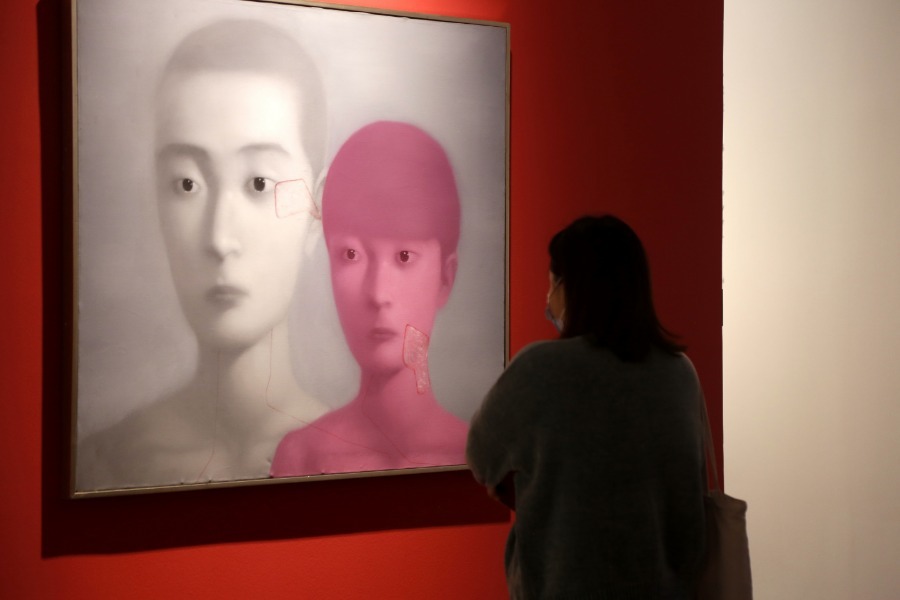 Dispersion and Convergence, an exhibition now on at the He Xiangning Art Museum, examines the creation of overseas Chinese artists and their insights into the life and identity of Chinese communities abroad.
The exhibition in Shenzhen until March 14 teams up 17 artists living in the Asia-Pacific, whose works on show reflect landscapes and social customs of different lands and the Chinese cultural traditions which have influenced generations of Chinese overseas.
Also on show is Brother and Sister, a painting by Zhang Xiaogang from his most famous Bloodline: Big Family series. The work from He Xiangning Art Museum's collection stands as a prelude to the exhibition, opening a dialog on the cultural clashes, convergence and identity seeking.