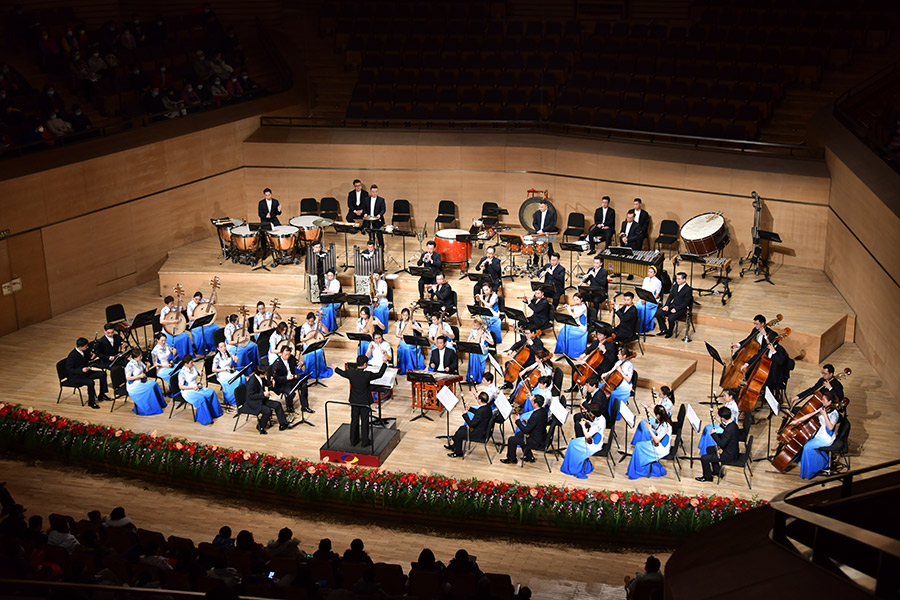 The Forbidden City Concert Hall will host a series of performances to celebrate Spring Festival, Chen Nan reports.
The Lunar New Year celebration, marking the beginning of the Year of the Ox, begins on Feb 12.This year, people have been encouraged to stay put for the Spring Festival holiday to control the spread of COVID-19, and many people will spend the holiday in Beijing.
Five performances, covering a diversity of art forms, such as Peking Opera, vocal performances and traditional Chinese music, will be staged at the Forbidden City Concert Hall in the capital from Feb 12 to 26.
Star performers from the Jingju Theater Company of Beijing, including Chi Xiaoqiu, Du Zhenjie, Zhang Huifang and Hu Wenge, will present a show, featuring classic Peking Opera pieces.
Jingju, or Peking Opera, was inscribed on UNESCO's intangible cultural heritage list in 2010.
The leading artists emulate the performance styles of different Peking Opera masters, such as Mei Lanfang (1894-1961), Cheng Yanqiu (1904-58) and Yang Baosen (1909-58). They'll present such programs as Auspicious Dragon and Phoenix and The Drunken Concubine.
"It's a longstanding tradition for the Forbidden City Concert Hall to bring performances to audiences during Spring Festival. The programs appeal to families," says Forbidden City Concert Hall general manager Xu Jian. The venue is located inside Zhongshan Park, near Tian'anmen Square.