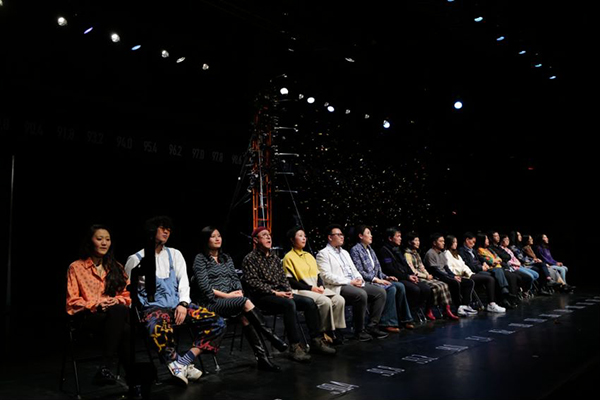 The winner of the award for best actor in the Zebras was Zhao Yang for his performance in the Chinese play The Outsider, directed by Yang Ting and adapted from Albert Camus' novel of the same title. The winner of the award for best actress was Wang Xiaodi for her performance in the Chinese play Wife of a Minister, and the winner of the award for best original score was Li Luka.
During the award ceremony, Meng announced the launch of the 14th Beijing Fringe Festival, which will be open to applicants until March 31.
"One of the reasons why we love theater is that it brings us dreams and hope," the director-actor Huang Lei says. "So when we couldn't watch plays in theaters because of the pandemic we felt lost. It's also a sorry state of affairs when actors have to perform in empty theaters."
Huang says he and Meng had planned to meet up in Wuzhen, Zhejiang province, during the town's annual theater festival, which had been due to take place in October but was canceled.
To find an alternative way to connect with the audiences and to transform crisis into opportunity, Huang, co-founder of Wuzhen Theater Festival, initiated a reality TV show, Theater For Living, which premiered on Jan 16 and is produced by iQiyi, an online streaming media platform.
"The theater world has had to adapt to meet the challenges of a transformed world affected by the pandemic," Huang says. "What really touches me is the artists' passion for their craft. They face the prospect of being out of work, but they never stop creating and imagining."