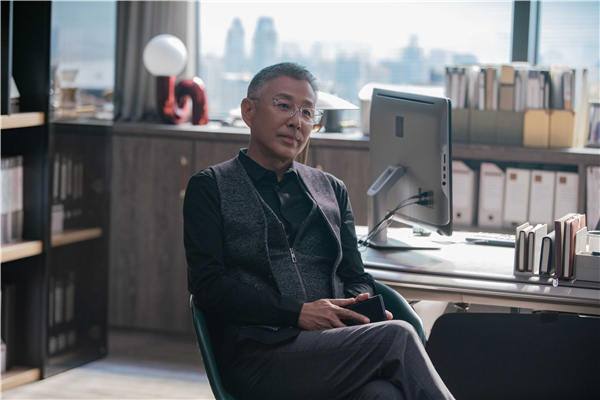 A new TV series adapted from the writing of prolific Hong Kong author, Yi Shu, is finding an appreciative audience for its strong, well-rounded female protagonists and realistic depiction of modern women's friendships, Xu Fan reports.
With most of her novels vividly portraying intelligent and beautiful women striving for success in the metropolis, Hong Kong writer Isabel Nee Yeh-su-better known by her pen name Yi Shu-has captivated readers for more than half a century.
As the latest adaptation of her novel The Golden Years, which was first published in 1987, the 38-episode My Best Friend's Story has recently made a splash online.
Hashtags containing the drama's title have generated 3.5 million posts and 1.2 billion views on the microblogging platform Sina Weibo. The TV series has also become a frequently searched topic on some social media platforms, from the country's largest question-and-answer website, Zhihu, to the short video app, Douyin.
For the drama's scriptwriter Qin Wen and director Shen Yan, the work marks their second collaboration, following the 2017 TV series The First Half of My Life-a television adaptation of another of the author's novels which tells the story of a hardworking single mother-as they bring to life the charming protagonists penned by Yi Shu.
"We didn't expect the TV series to be so popular," recalls Qin, during a telephone interview with China Daily. "More importantly, though, it has helped Yi Shu's novels to attract fresh attention from film and television production companies."
Riding on the wave of the success of The First Half of My Life, the production company New Classic Media purchased the copyright of The Golden Years, casting Ni Ni and Liu Shishi-both ranked among the most popular female stars in their age group-to represent the two protagonists.
As an effort to localize the original tale which takes place in late 1980s Hong Kong, the TV series brings the timing closer and switches its location to contemporary Shanghai, the international city which Qin believes bears the best resemblance, in the terms of personality and spirit, to the setting in Yi Shu's novel.