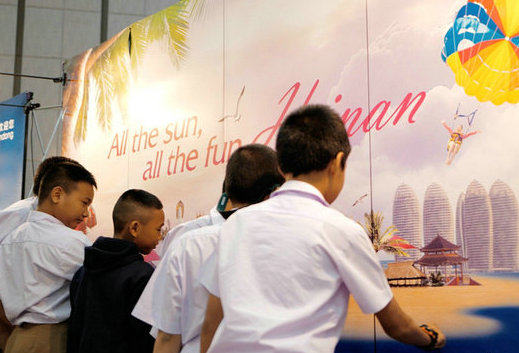 2020-09-01
The final of Thailand division of the 13th Chinese Bridge Chinese proficiency competition for foreign secondary school students was successfully launched in Yothinburana School in Bangkok.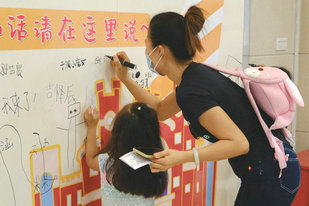 2020-08-25
China National Theatre for Children reopened its theater on Aug 15, with over 100 audiences watching the children's drama Treasure Ship written by Lao She.
2020-08-25
Han Bing, from Thailand, was born after 1985. He's obsessed with shooting short videos and uploading them to TikTok. He hopes he can help youths from China and Thailand know the culture and customs of the two countries better through interesting and relaxing way.
2020-08-25
The final of the World Youth Innovation Forum and Teenagers' Business Competition, a commercial contest for international youths, was launched online Aug 16, 2020.
2020-08-25
Nanning Radio and Television Station and Nanning Mass Art Center launched the first Happy Kids 2020 with 23 media outlets from 13 regions and countries, including Malaysia, Philippines, Indonesia, Thailand, Australia, New Zealand, the Hong Kong Special Administrative Regions and Macau Special Administrative Regions on Aug 11.
About us
The Window for ASEAN-China Children's Cultural Exchanges is designed to be a platform dedicated to ASEAN-China children's cultural exchanges so as to make far reaching impacts on the development of ASEAN-China relations.
Contact us
Address:Asean-China Centre, No. 43, Liangmaqiao Road, Chaoyang District, Beijing, China
Postcode: 100600
Tel: 86-10-65321660 ext 636
Fax: 86-10-85322527
Weibo: weibo.com/aseanchinacentre