2018-06-08
The 2018 Overseas Chinese teenagers' root-seeking summer camp was launched in Mangshi on May 22.
2018-06-08
Seventy young delegates from Guangxi visited Vietnam as part of Friendly Red Scarf exchange activities between Lang Son and Guangxi from May 14 to 15.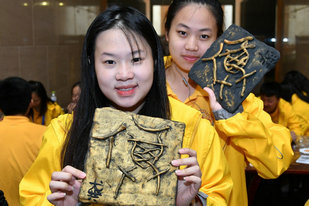 2018-06-08
More than 90 Philippine-Chinese adolescents from overseas visited the Wang Yirong Memorial Hall to experience Chinese culture on May 24.
2018-06-08
The 7th Guangong Cup Amazing Belt and Road Children's Art Exhibition and the first Taiyuan Primary and Secondary School Students' Pottery Competition kicked off at the Taiyuan Art Museum on May 13.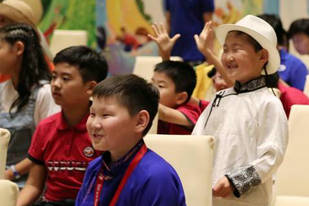 2018-06-08
Twenty-eight teenagers from seven countries participating in the Belt and Road Initiative toured China to learn about Chinese culture from May 13 to 25.
About us
The Window for ASEAN-China Children's Cultural Exchanges is designed to be a platform dedicated to ASEAN-China children's cultural exchanges so as to make far reaching impacts on the development of ASEAN-China relations.
Contact us
Address:Asean-China Centre, No. 43, Liangmaqiao Road, Chaoyang District, Beijing, China
Postcode: 100600
Tel: 86-10-65321660 ext 636
Fax: 86-10-85322527
Weibo: weibo.com/aseanchinacentre