Chinese Bridge Chinese proficiency competition for foreign students held in Bangkok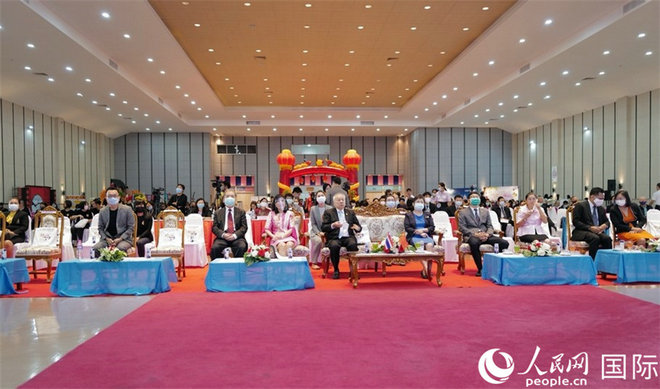 [The competition site of the Chinese Bridge]
The final of Thailand division of the 13th Chinese Bridge Chinese proficiency competition for foreign secondary school students was successfully launched in Yothinburana School in Bangkok. The competition, with the aim of celebrating the 45th anniversary of China-Thailand diplomatic relations and the 40th year of the Chinese study of Princess Maha Chakri Sirindhorn, was sponsored by the Center for Language Education and Cooperation.
Li Xingsheng from Thailand Chiang Rai Guangming Public School, who won the championship of the division, and Zheng Yuling from Thailand Luoyong Secondary School, who won the first prize, will take part in the global finals of the competition.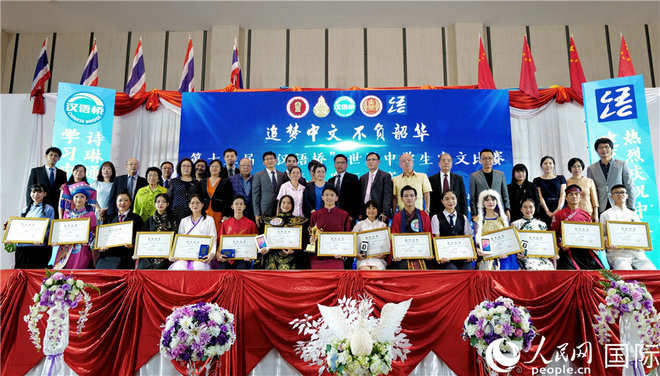 [The guests take photos with the winners.]
Sorasint Trichakraphop, assistant minister of the State Department of Thailand, and Dr Song Ruoyun, head of the education section of the Chinese embassy in Thailand, attended the competition and delivered speeches. Previous Chinese Bridge contestants and 150 students watched the competition on-site.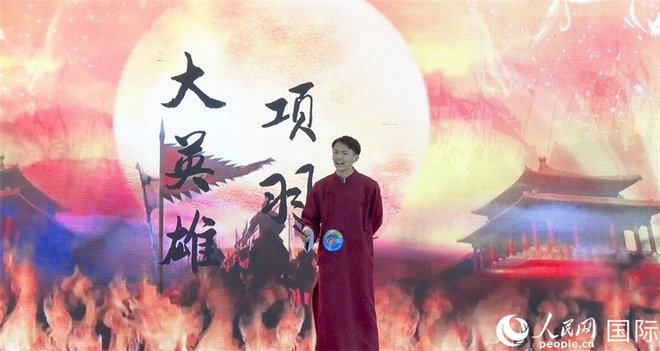 [Li Shengxing performed talents in the competition]
Fifteen Chinese learners selected by the Thai Ministry of Education gathered together, competing in the fields of keynote speech, knowledge quiz, talent show, impromptu keynote speech and cultural quick response questions. Contestants delivered keynote speeches on Princess Sirindhorn's role model power, China-Thailand friendship and advanced and new technology.
Sha Fengying, one of the contestants, said that the deep friendship between the Princess and China moved her, and she would follow the Princess's example to pursue her Chinese dream.
Li Xingsheng played crosstalk, attracting applause. Other contestants gave performances such as Taijiquan, Chinese fan dance, Guzheng performance and Chinese folk dance.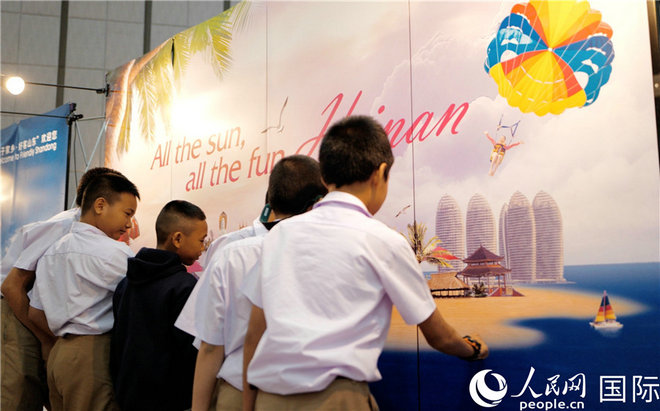 [Thai students visit the exhibition]
The competition has attracted wide attention at home and abroad. Content related to the contest was shared by people through platforms such as Facebook and WeChat, with the total views of 650,000 times, and more than 50,000 likes.
In order to expand the brand influence of Chinese Bridge, Natthaphong Namsirikul, a famous Thai radio and television host and Chinese teacher, was appointed as the image spokesperson of the 2020 Chinese Bridge series competition. The appointment awarding ceremony was held during the competition. At the same time, an exhibition of Chinese children's picture books and a facial makeup chess exhibition of Hewang Secondary School were held on the competition site.
Winners of the Chinese Bridge contest in Thailand have the opportunity to take part in a Chinese culture tour in Hainan province in China.
Contact us
Address:Asean-China Centre, No. 43, Liangmaqiao Road, Chaoyang District, Beijing, China
Postcode: 100600
Tel: 86-10-65321660 ext 636
Fax: 86-10-85322527
Weibo: weibo.com/aseanchinacentre