2016-08-04
The "Soong Ching Ling Cup" of China-ASEAN youth soccer friendly match was held at Beijing Institute of Technology on July 30, 2016.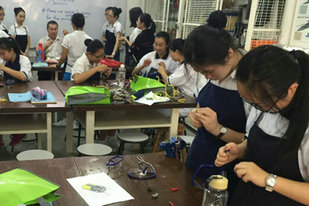 2016-02-03
The China Soong Ching Ling Foundation sent a group of 11 people to Malaysia on Jan 26, 2016 to participate in an eight-day exchange program at the invitation of the Sun Yat-sen Museum Penang.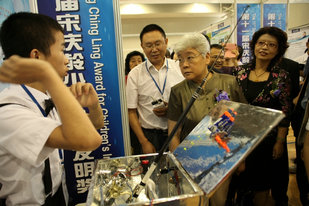 2015-08-17
the Soong Ching Ling Young Inventors Award has an important role in developing innovative skills and intellectual curiosity among Chinese youth.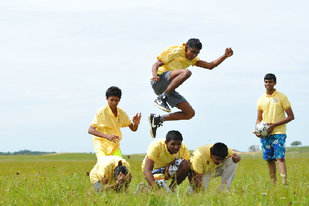 2015-07-30
The Soong Ching Ling International Summer Camp, one of the many CSCLF initiatives, brings together young people of different colors, languages and cultures.
2015-04-12
Established by the Soong Ching Ling Foundation and the Dehong People's Government of Guangxi, the China-Myanmar Welfare Fund aims to increase people-to-people exchanges and cooperation between China and Myanmar.
1
2

About us
The Window for ASEAN-China Children's Cultural Exchanges is designed to be a platform dedicated to ASEAN-China children's cultural exchanges so as to make far reaching impacts on the development of ASEAN-China relations.
Contact us
Address:Asean-China Centre, No. 43, Liangmaqiao Road, Chaoyang District, Beijing, China
Postcode: 100600
Tel: 86-10-65321660 ext 636
Fax: 86-10-85322527
Weibo: weibo.com/aseanchinacentre