CNTC reopens for families, with safety measures in tow
China National Theatre for Children reopened its theater on Aug 15, with over 100 audiences watching the children's drama Treasure Ship written by Lao She.
CNTC carried out comprehensive disinfection inside and outside the theater before the performance to make the audience feel at ease. The theater was equipped with a professional face recognition temperature measuring system, and placed disinfecting hand lotion for children throughout the venue.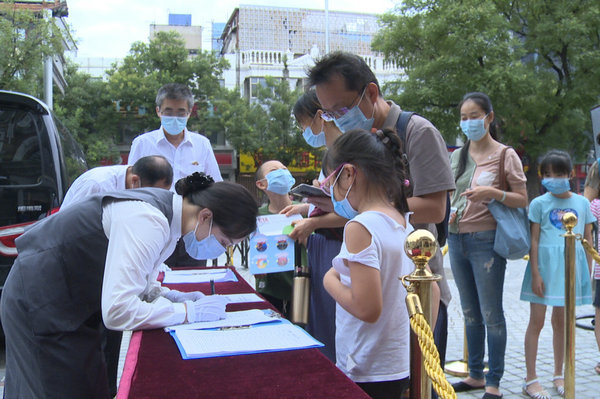 [photograph/ Audiences verify their identification before entering the theater.]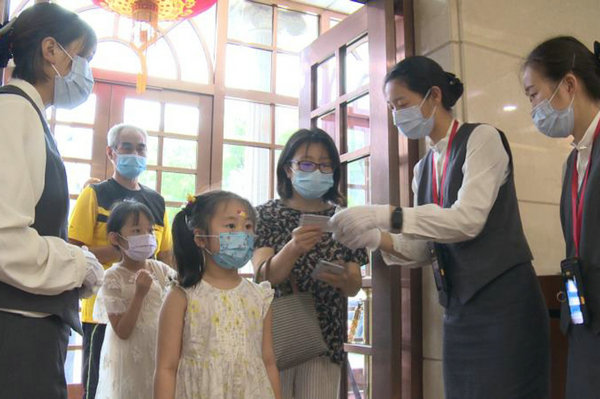 [photograph/ Audiences enter the theatre in an orderly fashion.]
CNTC updated its real-name ticketing system to reduce gathering times for audiences. Based on the policy of "one ticket, one person, one card", audiences can purchase e-tickets with their real names online and scan a code to enter the venue directly. In the theater, both the cast and the service staff were under strict health monitoring and management. Seats were also kept at a safe distance to provide security for everyone in attendance.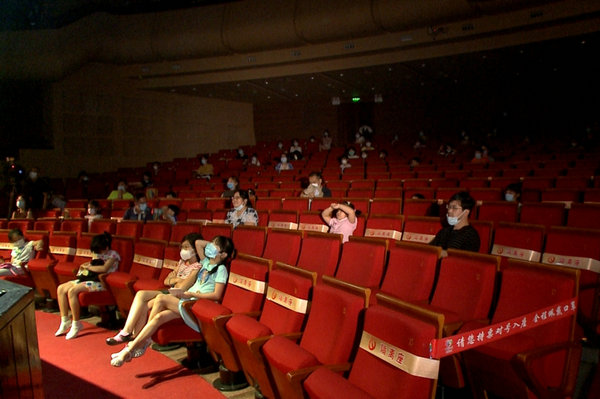 [photograph/ Audiences watch Treasure Ship.]
Under the special circumstances of epidemic prevention and control, CNTC strove to provide children with more diversified performances and experiences. CNTC prepared customized commemorative badges for audiences and set up a wall in the front hall of the theater. Many children shared their experiences at CNTC and their names on the wall, which has become a special memory.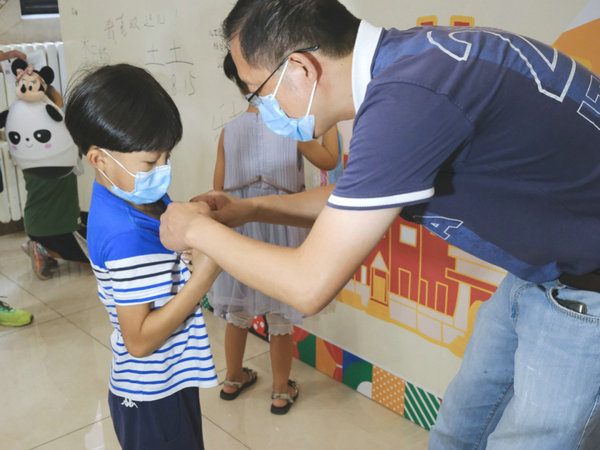 [photograph/ Audiences affix badges and leave messages on the wall.]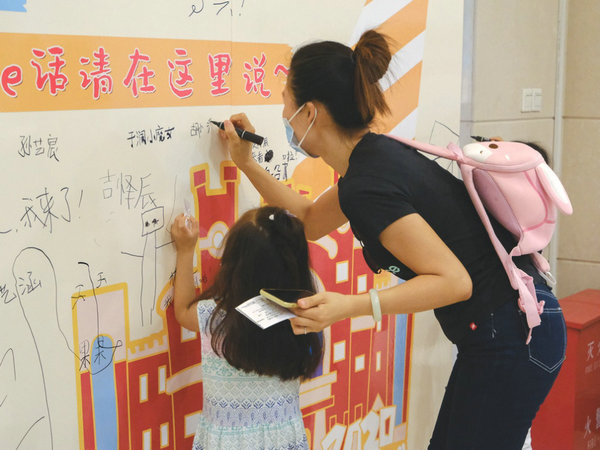 [photograph/ Audiences affix badges and leave messages on the wall.]
Feng Li, Secretary of the Party Committee and vice President of CNTC, delivered a speech after the performance and took photographs with the cast and audiences.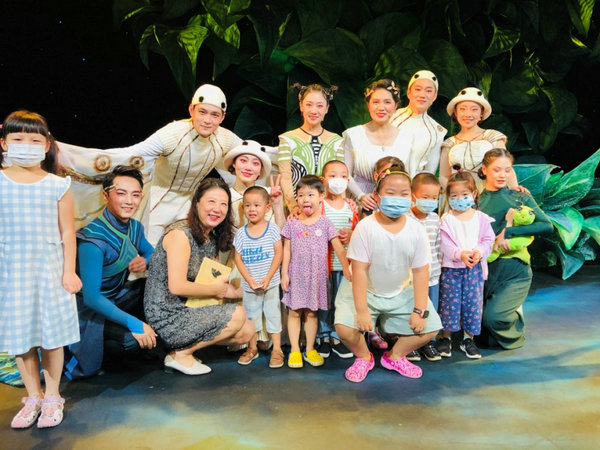 [photograph/ Secretary Feng takes photographs with the cast and audience members.]
Secretary Feng said CNTC would accompany audiences during the epidemic. "Children are our future. And all of us were children in the past," she said. "Children's drama is the spiritual home of everyone. CNTC will be with you forever." Then audiences took out their mobile phones, turned on their flashlights and lit up the theater. Each audience member was an important part of the successful performance.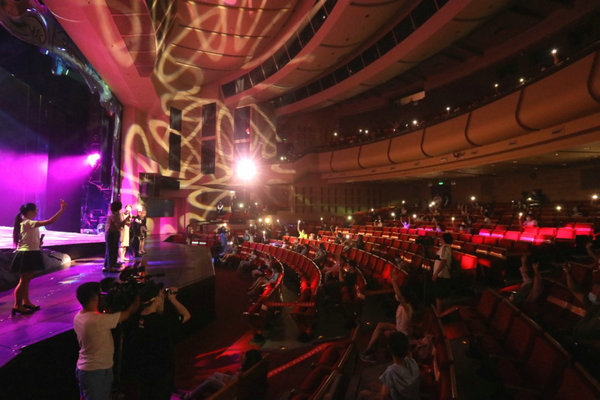 CNTC has expanded its performing sites to the National Center for the Performing Arts and the Beijing Tianqiao Performing Arts Center. One more performance was added every Friday night and one more performance would be added to the Holiday Classic Theatre every Sunday night from Aug 28. These measures allow more children to enjoy the performances and give audiences more choices. At present, the newly created children's drama Hearing Dreams, designed for the visually impaired, is under rehearsal and will debut on National Day.
Contact us
Address:Asean-China Centre, No. 43, Liangmaqiao Road, Chaoyang District, Beijing, China
Postcode: 100600
Tel: 86-10-65321660 ext 636
Fax: 86-10-85322527
Weibo: weibo.com/aseanchinacentre