Brunei launches painting contest to boost unity amid pandemic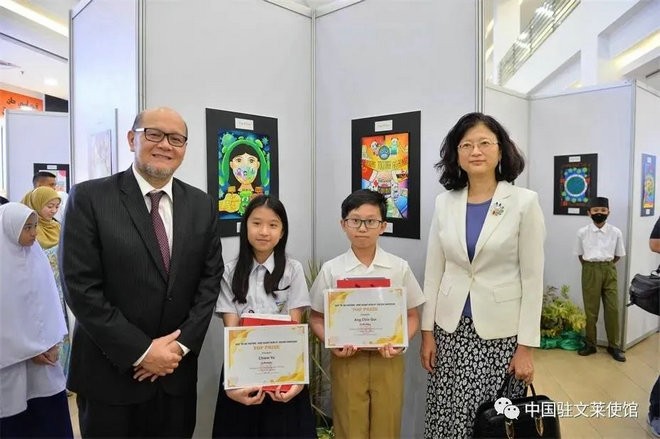 A 2020 painting competition with the theme of "Joining Hands To Fight Against the Pandemic" was launched in Bandar Seri Begawan, Brunei, on Nov 24. Jointly hosted by the Chinese embassy in Brunei and the Ministry of Education of Brunei, the contest drew the attendance of more than 100 individuals to its awards ceremony, including Ambassador Yu Hong; Brunei Education Minister Hamza; Wang Haitao, political counselor of the embassy; Shamshiya, permanent secretary of the Ministry of Education; as well as principals from participating schools, award-winning students and parents.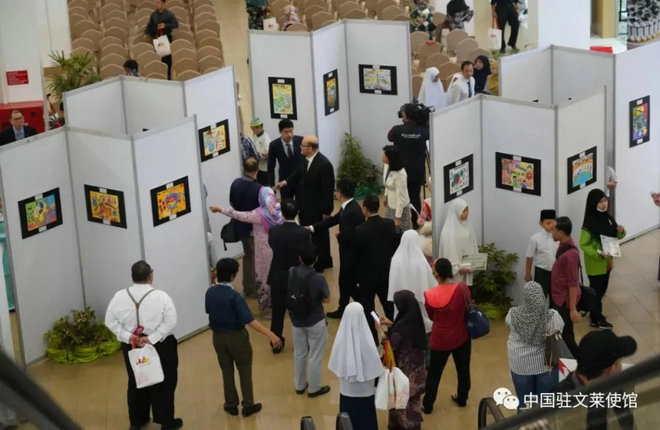 Ambassador Yu Hong made a speech at the awards ceremony, appreciating the Brunei Ministry of Education for its strong support to the activity and the participating schools and parents for their cooperation. Yu Hong, Hamza, Wang Haitao and Shamsiya respectively presented prizes and certificates to the winners. After the awards ceremony, Yu and Hamza visited the exhibition together and talked with the winners. Minister Hamza warmly praised the imagination and active participation of the pupils and thanked the embassy for its cooperation.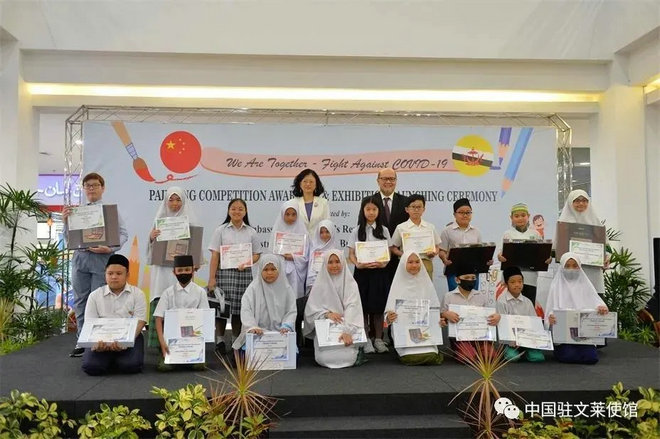 A total of 1,022 students from 53 primary schools across Brunei joined in the competition. The students used their paintbrushes to present a vivid picture of China and Brunei working together to fight the epidemic. The contest marks the second time that the Chinese embassy in Brunei and the Ministry of Education have jointly organized for primary school students such a painting competition, with the first themed "Beautiful China".
Contact us
Address:Asean-China Centre, No. 43, Liangmaqiao Road, Chaoyang District, Beijing, China
Postcode: 100600
Tel: 86-10-65321660 ext 636
Fax: 86-10-85322527
Weibo: weibo.com/aseanchinacentre