Director Tian Qinxin said, "This is a work of love and faith in this story that happened 600 years ago. What I would like to express in this play is, how do they find a way out when they are trapped by desire? Then, for Xiaoqing, how would her desire be mapped in modern society? "
The director used the philosophy of "Zen" and her own understanding of Chinese opera to explore what is true love. Washington Post said:"The play travels between solemnity and jokes all night, lovely and impressive." Broadway World said:"The charm of National Theatre of China works is that it does not play by the rules."

David Paul Jones said: "The cooperation with the National Theatre was a special opportunity for a Scottish artist. We can see from director Tian Qinxin and her team how to make a play be able to go international. We are very delighted and expect to see Green Snake coming to my hometown in 2014 to participate in the Edinburgh Festival Fringe. "
Li Bihua is one of the most influential writers in China and is known for the work, Farewell My Concubine. Farewell My Concubine has been adapted for film, and won the Palme d'Or at the 1993 Cannes Film Festival.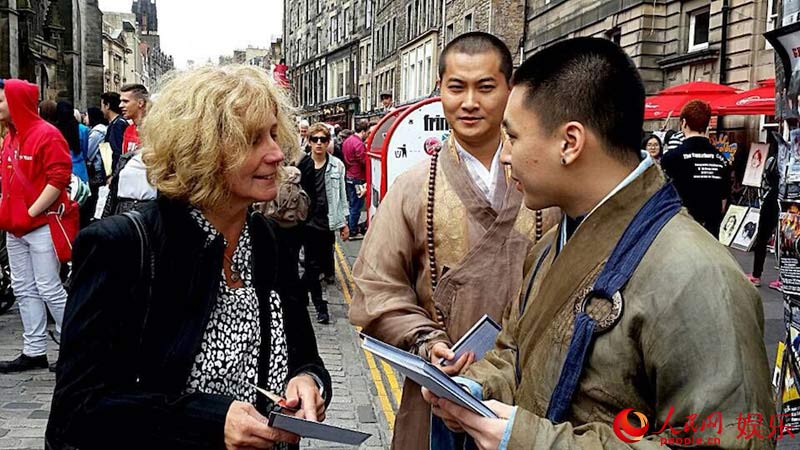 Green Snake performers at the Edinburgh Festival Fringe go to the street to interact with the public.[Photo/people.cn]
We Recommend: