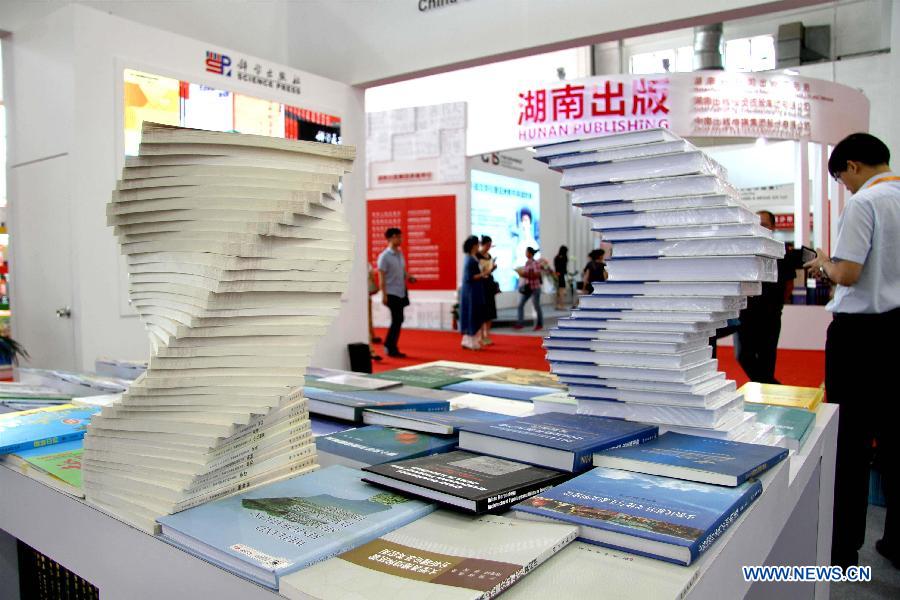 People visit the 21th Beijing International Book Fair in China International Exhibition Center in Beijing, capital of China, Aug. 27, 2014. More than 2,162 exhibitors from 78 countries and regions participate in the book fair. The book fair, which consists of four exhibition halls, was opened on Wednesday. [Xinhua/Liu Xianguo]
It is book-lover's season now! Shortly after the Hong Kong Book Fair in July and last week's Shanghai Book Fair, another international book fair encouraging intensive reading and exchanges to improve understanding between countries opened at the China International Exhibition Center in Beijing on Aug. 27, 2014.
Scheduled to run until Aug 31, the 21st Beijing International Book Fair (BIBF) brings numerous book exhibitions and lectures to the capital. The event covers domestic publishing, overseas publishing and digital publishing and features themed pavilions. More than 2,162 exhibitors from 78 countries and regions are participating.
Awards ceremonies, forums and symposiums will be held to promote exchanges and cooperation in the international publishing industry.
As a guest country at the 32nd International Istanbul Book Fair last November, China invited Turkey to be the guest country of honor for this year's BIBF. Turkey will hold several activities centered on its historic heritage, the translation of Chinese poems into Turkish and the influence of local literature master Orhan Kemal (1914-70).
First established in 1986, the BIBF is the oldest book fair in the country, and is also the world's third largest book fair after the Frankfurt Book Fair and the London Book Fair.
Now in its 21st year, the book fair remains dedicated to its mission: to introduce books from around the world to China, and to share Chinese literature with the world.
We Recommend: