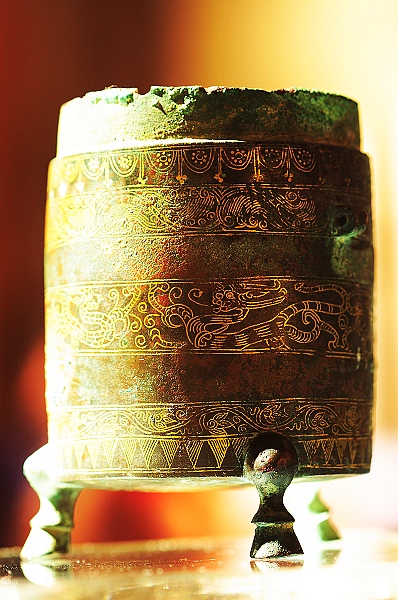 [Photo/ifeng.com]
A large cultural relic exhibition, China: Prior to the Tang Dynasty (AD 200-750), demonstrated how Chinese culture absorbed foreign culture and developed to reach its peak from between the end of the Han Dynasty to the height of the Tang Dynasty. Over 300 rare Chinese cultural relics made their appearance at the Metropolitan Museum of Art in New York City, many with exotic features. They proved that China had trade relations with regions in today's Afghanistan, Tajikistan and Uzbekistan and was culturally influenced by India and nomadic people in the north.
The US head of the exhibition said that in that period, China gradually stepped into its most brilliant era. Though had long been influenced by foreign culture, China didn't lose its traditional culture. It was an open society then and lasted for a long time, which contributed to the intensity and endurance of Chinese culture.
It was another large-scale cultural relic exhibition co-hosted by Chinese and US antiquarians since The Great Bronze Age exhibition was held over 20 years ago. It is said that it took nearly seven years to prepare the exhibition, including precious cultural relics from the collections of 47 entities and museums in 14 provinces and municipalities of China. The exhibition was only displayed in New York.
We Recommend: