3. Frida Kahlo (1907-1954), a Mexican female artist.
Among all the art in her body of work, two-thirds are self-portraits. When she was 18 years old, she was injured in a terrible car accident. As a result, her lower body was unable to move freely. She subsequently underwent 35 surgeries due to the accident.
Among her paintings, 55% of them are fragmentary self-portraits that express her great pain. In the one below, we can see that she depicted being pierced by nails all over her body.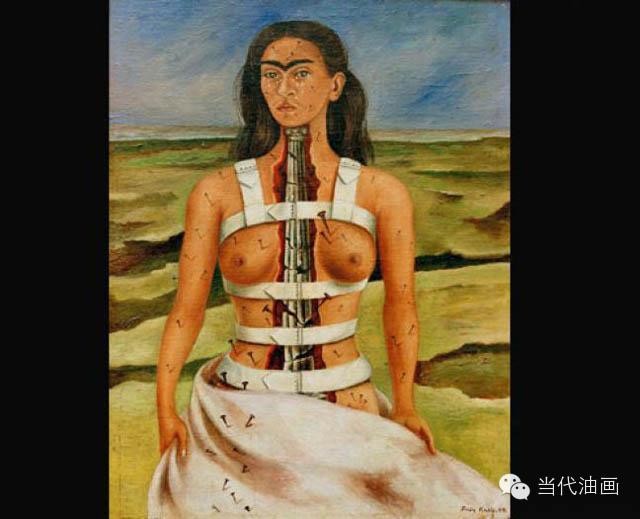 [Photo/Contemporary Oil Painting]
We recommend: