Dukezong Ancient Town, in the famous resort county Shangri-la in Yunnan province, began reconstruction and recovery this September. Almost 20 percent of the town was burned down in the fire in January 2014, with more than 240 houses damaged.
The Chinese government plans to spend about 1.2 billion yuan ($196 million) on the reconstruction and now 59 million yuan has been allotted to local reconstruction headquarters.
Dukezong, meaning "Moonlight City" in Tibetan, was built 1,300 years ago and became an important landmark on the South Silk Road. It is now one of the most renowned resorts in Shangri-la, known for its well-preserved ancient Tibetan dwellings.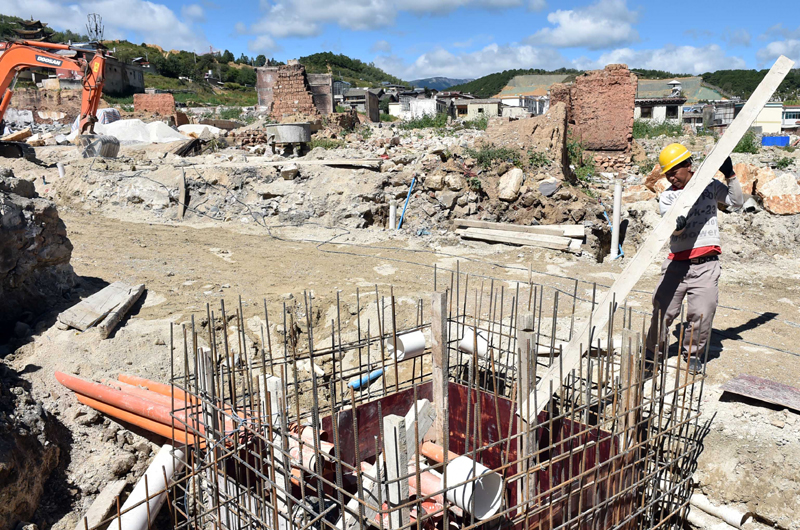 Reconstruction work is under way in Dukezong Ancient Town, Sept 11, 2014. [Photo/Xinhua]
We Recommend: