Nie Guoan, cultural counselor of the Chinese Embassy in Jordan, was invited to give lectures on cultural activity on Aug. 30. The invitation was offered to further promote Chinese culture, strengthen the relationship with Jordanians in the cultural sector and to expand the influence of the Arabic Arts Festival in Jordan.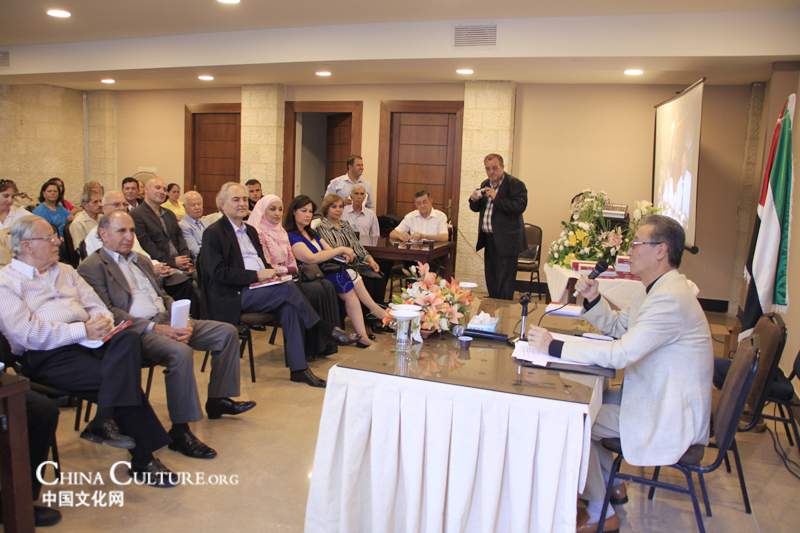 Nie Guoan introduces the Arabic Arts Festival to guests on Aug. 30, 2014.
Nie reviewed the history of cultural relations between China and Jordan, briefing the favorable cultural promotion. He stressed that the purpose of the Arabic Arts Festival to be held in China in September is to broaden cultural exchanges and carry on the spirit of the Silk Road. People from cultural sectors in Jordan praised the event and sent best wishes that members of the Jordanian delegation would have an excellent performance in the arts festival.
We recommend: