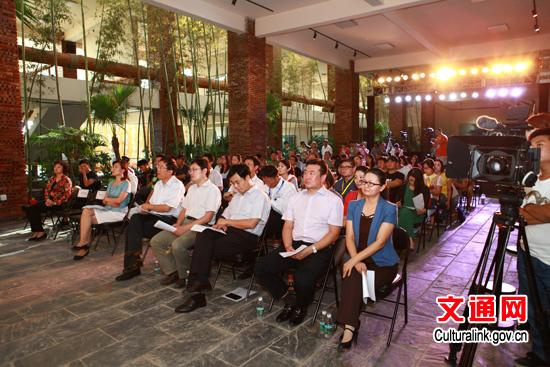 The press conference [Photo/Culturalink.gov.cn]
The 2014 China Art Industry Expo (CAIE), organized by the Ministry of Culture, Beijing Municipal Government and China Arts and Entertainment Group, will open in Beijing on Sept 29. This year's CAIE theme will be "Artworks Make Life Better", with Sunshine International Art Museum and Songzhuang Art Museum as its main venues, including five theme exhibitions. Over 120 Chinese and foreign art institutions and over 300 original artists will participate in the activity. Almost a hundred members of the media also will attend.
Ma Ruiqing, Chief Curator. [Photo/Culturalink.gov.cn]
The CAIE will be open from Sept 29 to Oct 5. It's an international art fair and art industry trade event that will seek to achieve the highest level of positive interaction between art exchange and industry development. It will be not only an art exhibition, but also an opportunity for close contact between the public and art, as well as a public art shopping festival.
We Recommend: