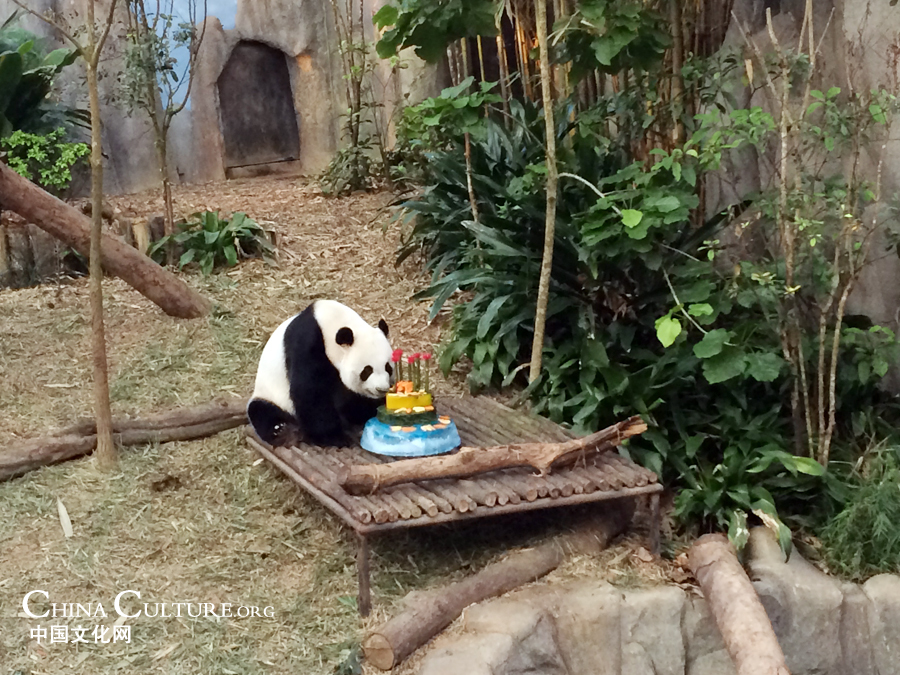 Male panda Kai Kai. [Photo provided to Chinaculture.org]
Giant pandas Kai Kai and Jia Jia celebrated their birthday and second anniversary in Singapore on Sept 5 at River Safari. Over 150 guests from both China and Singapore attended their birthday bash.
The River Safari treated the birthday duo to cakes specially designed by students of ITE College West in Singapore. And it launched a nursery rhyme book for pre-school children that tells the adventures of the two pandas in Singapore.
The pair of pandas arrived in Singapore in September 2012. "In the past two years they have brought much joy to visitors, we hope to leverage their popularity to let the public know the threats that endangered pandas face and encourage people to take action to ensure them a brighter future." said Claire Chiang, chairwoman of Wildlife Reserves Singapore.
This anniversary is being celebrated from Sept 6 to 14, during which time visitors can read an adventure story about the pandas in Singapore and join in a panda lantern parade.
We Recommend: