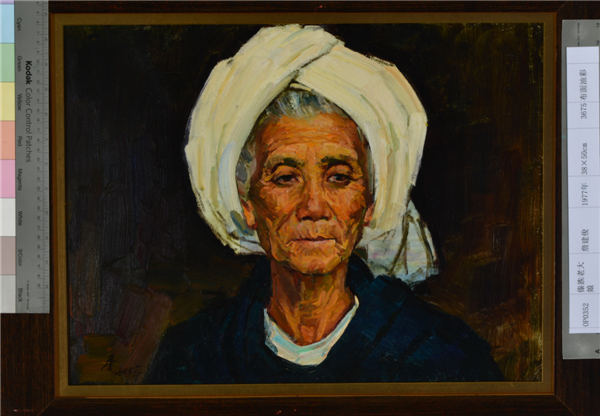 A Woman of the Dai Ethnic Group, by Zhan Jianjun.
This group not only spread out Western oil traditions, they also introduced to Chinese society the happenings of European art
movements. The exhibition shows such influences with the display of two European woman portraits: one by Gustave Courbet (1819-77), the French painter and pioneer of the realistic movement, and another by Alfred Bastien (1873-1955), who once directed Academie Royale des Beaux-Arts in Brussels and mentored several Chinese painters including Wu Zuoren (1908-97), who studied there in the 1930s and became CAFA's head in 1958.
"The collections exemplify the scope of oil painting's expansion in Beijing at the time. They also show that the mechanism of the fine art academy was gradually established in China," says Cao Qinghui, a lecturer at CAFA.
IF YOU GO
Stories Behind the Faces
9:30 am-5:30 pm, Tuesday to Sunday, until Jan 25. CAFA Art Museum, 8 Huajiadi Nanjie Street, Wangjing, Chaoyang district, Beijing. 010-6477-1575.