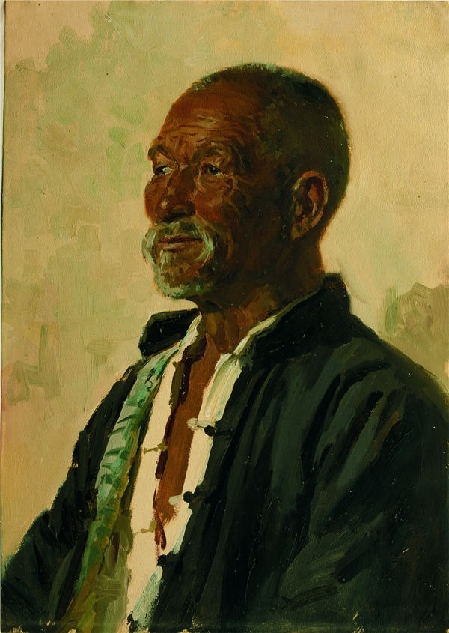 Old Boatmanby Wang Shikuo.
The painting was recognized as a Li work by CAFAteachers during a "sorting-out" of the school museum's collections since its founding in 1918 (then called The Beiping Art School). It returned to the limelight after being kept in storage for about five decades.
Li portrayed a young woman who has just had a bath and takes a nap in an armchair. He gave the work to a friend who hung it in the living room of his apartment for years. After the friend died, his descendants donated the painting to CAFA.
Researchers at the academy estimate that Li created the painting between 1906-11, when he learned Western painting at the Tokyo Fine Arts School (now Tokyo University of the Arts). It is one of only three Li works known to existence.
Li's painting provides a glimpse into the important opportunity Chinese painters had to learn Western art in Japan, which became modernized and opened to the West earlier than China did. This has been overlooked, as people have paid more attention to the artists who studied in Europe in the first half of the 20th century.
The best of them are also represented at the exhibition, such as Chang Shuhong (1904-94), Wu Fading (1883-1924) and Xu Beihong (1895-1953), who all followed orthodox disciplines at the Ecole Nationale Superieure des Beaux-arts de Paris (National School of Fine Arts in Paris).