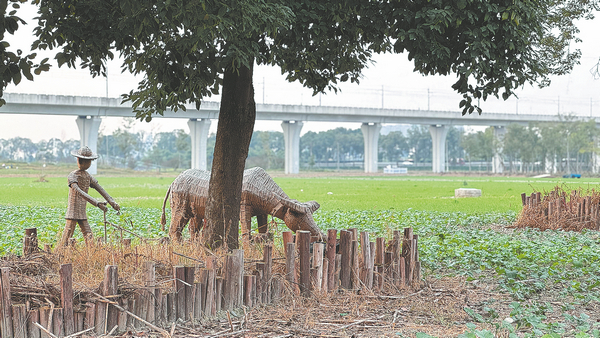 New route dedicated to those who relish pedal power offers a variety of challenges, Xing Wen reports in Chengdu.
Sichuan province's Chengdu, undoubtedly among the most attractive tourism destinations in Southwest China, is celebrated for its internationally acclaimed cuisine, natural wonders and cultural heritage, both within the city and in its surroundings, as well as the relaxed and laid-back lifestyle of its residents. Additionally, its welcoming and open social atmosphere has given rise to various young and trendy cultures.
For many, even a simple stroll through the streets of Chengdu would be a source of pure enjoyment. As for me, there's another, more recently implemented allure to this vibrant city — Chengdu's greenway system.
The city has planned a 16,900-km-long Tianfu Greenway within its 14,300-square-kilometer urban sprawl.
One of the primary components of this expansive system is the Chengdu Ring Greenway, a 100-kilometer circular green trail built alongside the Chengdu Ring Expressway. This particular greenway, which boasts 78 scenic bridges that connect 121 ecological parks, including Guixi Ecological Park, Qinglong Lake Park and Jincheng Park, was opened to the public in early 2022.